Her Majesty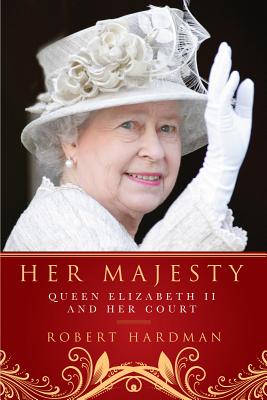 Her Majesty
Queen Elizabeth II and Her Court
Pegasus Books, Hardcover, 9781605983615, 356pp.
Publication Date: April 1, 2012
* Individual store prices may vary.
Not Currently Available for Direct Purchase
or
Shop Local
Enter your zip code below to purchase from an indie close to you.
Description
History has known no monarch like her. She has traveled farther than all her predecessors put together and lived longer than any of them. She has known more historic figures than anyone alive from Churchill to Mandela, de Gaulle to Obama.
Now, the distinguished royal writer Robert Hardman has been granted special access to the world of Queen Elizabeth II to produce this enthralling new portrait of one of the most popular pubic figures on earth.
Not only has Elizabeth II reigned through Britain's transformation from an imperial power to a multi-cultural nation, but she has also steered the monarchy through more reforms in the last twenty-five years than in the previous century.
Queen Elizabeth II sits at the head of an ancient institution that remains simultaneously popular, regal, inclusive, and relevant in a twenty-first-century world. It is down to neither luck nor longevity: it is down to the shrewd judgment of a thoroughly modern monarchy with no small assistance from the longest-serving consort in history. Here is the inside story.
About the Author
Robert Hardman is one of Britain's best-known observers of the monarchy. He has covered royal life for more than twenty years, both as a Fleet Street royal correspondent and as the writer of several internationally acclaimed royal documentaries. He is the writer of both the series and the book, A Year With The Queen, which has been screened worldwide. Hardman has reported on royalty from every continent and more than fifty nations. In addition to the British Royal Family, his royal interviewees have included the Emperor and Empress of Japan, the King and Queen of Norway and the Queen of Denmark. After Cambridge University, Hardman joined the Daily Telegraph for which he also covered politics and sports. Married with three children, he lives in London.

Ian Jones is the Head of the Department of Sport and Physical Activity/Associate Professor in Sport at Bournemouth University.