Accelerated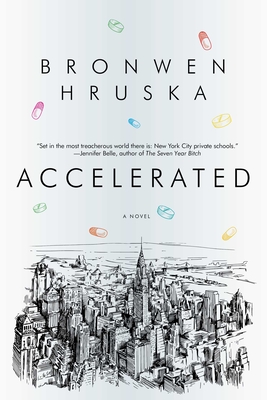 Accelerated
Pegasus Books, Hardcover, 9781605983790, 330pp.
Publication Date: October 2, 2012
* Individual store prices may vary.
Buy at Local Store
Enter your zip code below to purchase from an indie close to you.
or
Not Currently Available for Direct Purchase
Description
Every afternoon Sean Benning picks up his son, Toby, on the marble steps that lead into the prestigiousBradley School. Everything at Bradley is accelerated 3rdgraders read at the 6thgrade level, they havelabs and facilities to rival most universities, and the chess champions are the bullies. A single dad andstruggling artist, Sean sticks out like a sore thumb amongst the power-soccer-mom cliques and ladies-who-lunch that congregate on the steps every afternoon. But at least Toby is thriving and getting the besteducation money can buy. Or is he?
When Sea starts getting pressure from the school to put Toby on medication for ADD, somethingsmells fishy, and it isn't the caviar that was served at last week's PTA meeting. Toby's "issues" in schoolseem, to Sean, to be nothing more than normal behavior for an eight-year-old boy. But maybe Sean justisn't seeing things clearly, which has been harder and harder to do since Toby's new teacher, Jess, startedat Bradley. And the school has Toby's best interests at heart, right? But what happens when the pressureto not just keep up, but to exceed, takes hold? When things take a tragic turn, Sean realizes that the priceof this accelerated life is higher than he could have ever imagined.