The Secret History of Vladimir Nabokov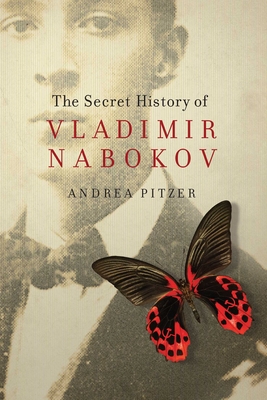 The Secret History of Vladimir Nabokov
Pegasus Books, Hardcover, 9781605984117, 432pp.
Publication Date: March 2013
* Individual store prices may vary.
Buy Now
or
Shop Local
Enter your zip code below to purchase from an indie close to you.
Description
Novelist Vladimir Nabokov witnessed the horrors of his century, escaping Revolutionary Russia then Germany under Hitler, and fleeing France with his Jewish wife and son just weeks before Paris fell to the Nazis. He repeatedly faced accusations of turning a blind eye to human suffering to write artful tales of depravity. But does one of the greatest writers in the English language really deserve the label of amoral aesthete bestowed on him by so many critics?
Using information from newly-declassified intelligence files and recovered military history, journalist Andrea Pitzer argues that far from being a proponent of art for art's sake, Vladimir Nabokov managed to hide disturbing history in his fiction history that has gone unnoticed for decades. Nabokov emerges as a kind of documentary conjurer, spending the most productive decades of his career recording a saga of forgotten concentration camps and searing bigotry, from World War I to the Gulag and the Holocaust. Lolita surrenders Humbert Humbert's secret identity, and reveals a Nabokov appalled by American anti-Semitism. The lunatic narrator of Pale Fire recalls Russian tragedies that once haunted the world. From Tsarist courts to Nazi film sets, from CIA front organizations to wartime Casablanca, the story of Nabokov's family is the story of his century and both are woven inextricably into his fiction.
About the Author
Andrea Pitzer s writing has appeared in many places, from "USA Today" to "Poet Lore". She also founded Nieman Storyboard, the narrative nonfiction site of the Nieman Foundation for Journalism at Harvard. A graduate of Georgetown University s School of Foreign Service, Pitzer presented on Nabokov s fiction at the 2009 Modern Language Association Conference.