Brightly Woven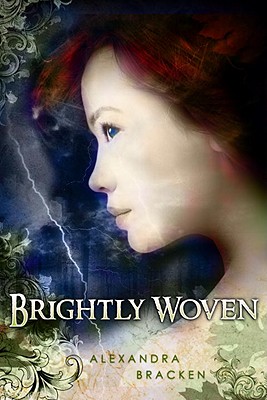 Brightly Woven
Egmont USA, Hardcover, 9781606840382, 354pp.
Publication Date: March 23, 2010
* Individual store prices may vary.
Not Currently Available for Direct Purchase
or
Shop Local
Enter your zip code below to purchase from an indie close to you.
Description
When Wayland North brings rain to a region that's been dry for over ten years, he's promised anything he'd like as a reward. He chooses the village elder's daughter, sixteen-year-old Sydelle Mirabel, who is a skilled weaver and has an unusual knack for repairing his magical cloaks. Though Sydelle has dreamt of escaping her home, she's hurt that her parents relinquish her so freely and finds herself awed and afraid of the slightly ragtag wizard who is unlike any of the men of magic in the tales she's heard. Still, she is drawn to this mysterious man who is fiercely protective of her and so reluctant to share his own past.

The pair rushes toward the capital, intent to stop an imminent war, pursued by Reuel Dorwan (a dark wizard who has taken a keen interest in Sydelle) and plagued by unusually wild weather. But the sudden earthquakes and freak snowstorms may not be a coincidence. As Sydelle discovers North's dark secret and the reason for his interest in her and learns to master her own mysterious power, it becomes increasingly clear that the fate of the kingdom rests in her fingertips. She will either be a savior, weaving together the frayed bonds between Saldorra and Auster, or the disastrous force that destroys both kingdoms forever.
About the Author
Alexandra Bracken was born and raised in Arizona, but moved east to study at the College of William & Mary in Virginia. She recently relocated to New York City, where she works in publishing and lives in a charming apartment overflowing with books. You can visit her online at www.alexandrabracken.com or @alexbracken.