Lucky Cap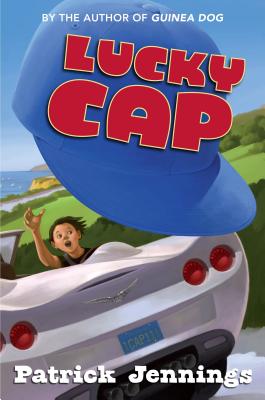 Lucky Cap
Egmont USA, Hardcover, 9781606840542, 213pp.
Publication Date: April 26, 2011
* Individual store prices may vary.
Not Currently Available for Direct Purchase
or
Shop Local
Enter your zip code below to purchase from an indie close to you.
Description
The summer before Enzo enters the 6th grade, his dad takes a job with a company cooler than Nike, Timberland, and Marc Ecko. Even better, he gets to spend the summer traveling with his father and the CEO/designer/head of the company, a cross between Steve Jobs and Lance Armstrong. Working out all Summer, meeting new people, and growing up makes him come back a different kid - more confident and self-assured. But when all the other kids, especially the girls, start paying attention and treating him differently, he ascribes it all to his cool prototype lucky cap. Flirted with, more popular, invited onto the sports teams - it's all thanks to his Lucky Cap. And when it disappears, Enzo stops at nothing to get it back, so he won't lose his new-found status, only to sabotage himself.
About the Author
Patrick Jennings grew up in a small town in Indiana, where there were no wild, lethally venomous snakes. His family then moved to rural Arizona, where lived many, including seventeen varieties of rattlesnake. Patrick got seriously freaked out. He now lives on the Olympic Peninsula, where there are scarcely any wild, lethally venomous snakes. We Can't All Be Rattlesnakes is his fourteenth book for young readers.