The End of the World Club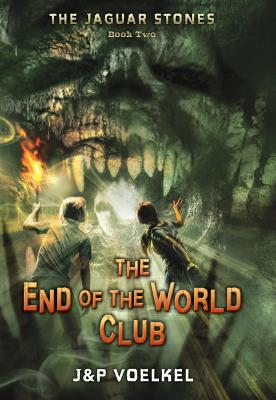 The End of the World Club
Darby Creek Publishing, Hardcover, 9781606840726, 384pp.
Publication Date: December 28, 2010
* Individual store prices may vary.
Buy Now
or
Shop Local
Enter your zip code below to purchase from an indie close to you.
Description
With the end of the Mayan calendar fast approaching, fourteen-year-old Max Murphy and his new friend Lola, the modern Maya girl who saved his life in the perilous jungle, are racing against time to outwit the twelve Lords of Death. Following the trail of the conquistadors, their quest takes them back to the wild heart of Spain - a forgotten land steeped in legend, superstition and ever more bizarre tourist festivals. With a pack of hellhounds on their heels and the cape-twirling Count Antonio de Landa in hot pursuit, the teens must face madness and betrayal, bluff and double-bluff, to uncover the terrible secrets of the long-lost Yellow Jaguar. But no matter where they run, all roads lead to Xibalba. There, in the cold and watery Maya underworld, we finally discover why only Max Murphy can save the world from the villainous Lords of Death.
About the Author
Jon Voelkel grew up in Latin America, where he survived monkey stew, giant rats and a plane crash in the jungle. He met his English wife, Pamela (whose childhood was woefully uneventful), when they worked in the same London advertising agency. They now live with their three children in the wilds of Vermont.