Shadows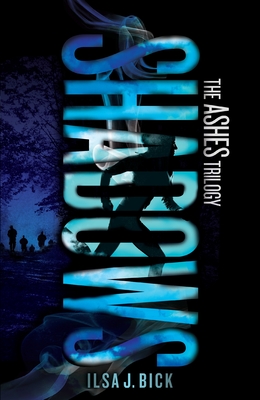 Shadows
Egmontusa, Paperback, 9781606844458, 518pp.
Publication Date: August 6, 2013
* Individual store prices may vary.
Buy at Local Store
Enter your zip code below to purchase from an indie close to you.
or
Buy Here
Description
The Walking Dead infects a dystopian YA series like The Hunger Games in a riveting, action-filled zombie apocalypse.

The Apocalypse does not end. The Changed will grow in numbers. The Spared may not survive.

Even before the EMPs brought down the world, Alex was on the run from the demons of her past and the monster living in her head. After the world was gone, she believed Rule could be a sanctuary for her and those she'd come to love. But she quickly learns that there are no safe havens anymore. Torn apart from Tom and Ellie, she's on her own and desperate to find her friends.

In a post-apocalyptic world full of savagery, Alex is in the fight of her life against the adults, who would use her, the survivors, who don't trust her, and the Changed, who would eat her alive.

Welcome to Shadows, the second book in the haunting Ashes Trilogy: where no one is safe and humans may be the worst of the monsters.

Also available in electronic book format (ISBN 978-1-60684-378-9)
About the Author
LSA J. BICK is a child psychiatrist, film scholar, former Air Force major, and now a full-time author. Her critically acclaimed, award-winning YA novels include Draw the Dark, Drowning Instinct, Ashes (a 2011 VOYA Perfect Ten), and Shadows. Ilsa currently lives in rural Wisconsin, near a Hebrew cemetery. One thing she loves about the neighbors: they're very quiet and only come around for sugar once in a blue moon. Visit her online at www.ilsajbick.com or adr3nalin3.blogspot.com and follow her on Facebook and Twitter @ilsajbick.