Dean Koontz Fear Nothing, Volume One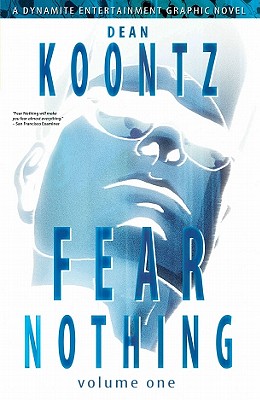 Dean Koontz Fear Nothing, Volume One
Dynamite Entertainment, Paperback, 9781606901687, 128pp.
Publication Date: November 2, 2010
* Individual store prices may vary.
Buy Now
or
Shop Local
Enter your zip code below to purchase from an indie close to you.
Description
Fear Nothing tells the story of 28-year-old oddball hero Christopher Snow, who lives in the city of Moonlight Bay, California, along with his hyper-intelligent dog Orson, his best surfing buddy Bobby and his late-night deejay girlfriend Sasha. Snow has XP--xeroderma pigmentosum--a very rare genetic affliction that forces him to avoid light at all costs, and will likely give him cancer later in life. His parents died under mysterious circumstances and he's now being stalked by the shadowy characters who want Snow to stop trying to find out how they died--or else they'll bump off his remaining loved ones.
Fear Nothing features all the pulse pounding thriller action and great character development Koontz fans have come to expect from his work, as well as a bit of comedy, and yes, even an army of evil mutant rhesus monkeys

About the Author
Dean R. Koontz, the author of many #1 "New York Times" bestsellers, lives with his wife, Gerda, and their dog, Trixie, in southern California.

Bob Gill is the coauthor of the acclaimed "Pro Football Encyclopedia". He is an editor at "The Capital" in Annapolis, Maryland.