The Crackle of the Frost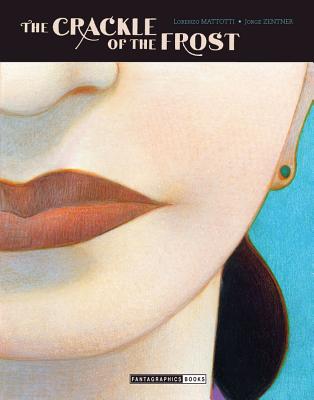 The Crackle of the Frost
Fantagraphics Books, Hardcover, 9781606995433, 118pp.
Publication Date: September 19, 2012
* Individual store prices may vary.
Not Currently Available for Direct Purchase
or
Shop Local
Enter your zip code below to purchase from an indie close to you.
Description
When confronted with his girlfriend's request that they have a child together, Samuel fled that relationship. But now, a year later, when he receives a letter from Alice announcing she is expecting a baby, old emotions flare up and he embarks on a long journey to see Alice again to re-open, or perhaps close forever, that important chapter of his life. The Crackle of the Frost is the story of what he sees, hears, experiences, and learns during that journey.
Last year, Fantagraphics presented the extraordinary Stigmata, a stunning display of Mattotti's whirling, emotional, black and white linework put in the service of a devastating story as well as his painted illustrations for Lou Reed's The Raven. The Crackle of the Frost ups the visual ante even on those masterpieces, combining the narrative drive of the former with the lush color illustrations of the latter to create a graphic-novel masterpiece with panel after panel of sumptuous full-color paintings, as if Edward Hopper had suddenly decided to jump into comics.
About the Author
Lorenzo Mattotti is a highly sought-after illustrator ( with frequent appearances in and on The New Yorker) and acclaimed graphic novelist. He lives in Paris, France; his work includes The Raven, a collaboration with Lou Reed re-imagining the works of Edgar Allan Poe. He s also working on a major new graphic novel.

Jorge Zentner has written many graphic novels, including the "Pampa" series illustrated by Carlos Nine. This is his first graphic novel to be translated into English.
Tuesday, Dec 25, 2012
It's been a great year for high-profile comics creators, producing landmark works destined for many "Best Comics of 2012" lists. But what about the lesser-known artists and their work? Glen Weldon points to outstanding works that haven't gotten the attention they deserve. More at NPR.org