Home in the Cave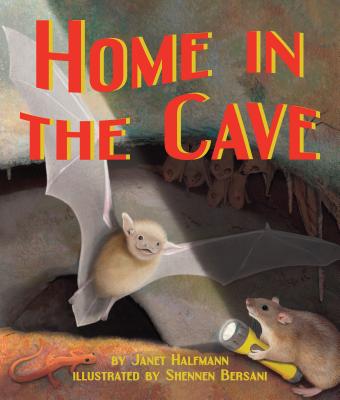 Home in the Cave
Arbordale Publishing, Hardcover, 9781607185222, 32pp.
Publication Date: February 2012
* Individual store prices may vary.
Shop Local
Enter your zip code below to find indies closest to you.
Description
Baby Bat loves his cave home and never wants to leave. While practicing flapping his wings one night, he falls and Pluribus Packrat rescues him. They then explore the deepest, darkest corners of the cave where they meet amazing animals animals that don t need eyes to see or colors to hide from enemies. Baby Bat learns how important bats are to the cave habitat and how other cave-living critters rely on bats for food. Will Baby Bat finally venture out of the cave to help the other animals?
About the Author
Janet Halfmann has been fascinated with nature ever since she was a child. She has written books on various insects, and on animal habitats. Before becoming a full-time freelance children's writer, Janet was the editor of a children's magazine, Janet was the editor of a children's magazine. When Janet isn't writing, she works in her garden, explores nature, and spends time with her family. Janet lives in South Milwaukee, Wisconsin.

Award-winning children's book illustrator Shennen Bersani has two million copies of her illustrated books cherished and read by families throughout the world. She has been a freelance illustrator since 1989. She works primarily with colored pencils, sometimes using a mixed-media technique of colored pencils, crayon, and paint. Her art delivers a unique blend of realism, heartfelt emotion, love of nature, and life lessons for children of all ages. In addition to Sea Slime: It's Eeuwy, Gooey and Under the Sea; The Shape Family's New Baby; Animal Partners; Shark Baby; Home in the Cave; The Glaciers are Melting!, and Astro: The Steller Sea Lion for Sylvan Dell, Shennen has illustrated a number of best-selling books, including, Snakes: Long, Longer, Longest; Sharks: Big, Bigger, Biggest; Ocean Counting: Odd Numbers; Icky Bug Shapes; and My Sister, Alicia May. Shennen lives with her family near Boston. For more information, visit her website at http://www.shennenbersani.com/.