Cannabis Cupcakes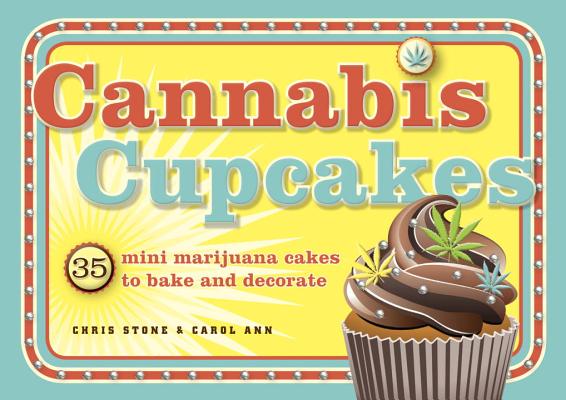 Cannabis Cupcakes
35 Mini Marijuana Cakes to Bake and Decorate
Ten Speed Press, Paperback, 9781607743866, 128pp.
Publication Date: March 26, 2013
* Individual store prices may vary.
Buy at Local Store
Enter your zip code below to purchase from an indie close to you.
or
Not Currently Available for Direct Purchase
Description
"Cannabis Cupcakes" will be the first pot-infused cupcakes cookbook, inspiring stoners to whip up munchie-satisfying treats with candy-inspired flavors and high-larious decorations.
"Cannabis Cupcakes "features 35 recipes for crazy-delicious cupcakes and muffins made with Boosted Butter and Souped-Up Sunflower Oil, along with step-by-step cartoon illustrations to ensure that no reader is left behind (no matter how spaced-out he or she might be).
Complete with wacky themes and decorations, info on makin' time and bakin' time, plus dosing charts to keep you informed before you reach for a third (or ninth ) cupcake, this book contains everything you need to whip up some sweet munchies laced with that special ingredient. So roll up your sleeves, pop some Magic Bus Red Velvet Cupcakes in the oven, and prepare to be a "hit" at the next party.
About the Author
Chris Stone (cjstone@mac.com) is a Senior Systems Administrator (the Mac guy) at O'Reilly Media, Inc. and coauthor of Mac OS X in a Nutshell. He's written several Mac OS X related articles for the O'Reilly MacDevCenter (www.macdevcenter.com), and contributed to Mac OS X: The Missing Manual from Pogue Press. Chris lives in Petaluma, California with his wife, Miho, and two sons, Andrew and Jonathan.

In a world where beasts rule and humans serve, a rare free human named Kyra Lynne finds herself sought by the beasts for the knowledge she has about the legendary forbidden weapons - highly destructive instruments from ages past. She soon finds herself enslaved to a bovine prince named Meateus Khan who seeks honor for his race. A scheming Onk merchant sets them off on a quest to the legendary lost cities in the mountains in search of the lost weapons, joined by members of two other beast clans the canine and feline Panthera - who would see the weapons destroyed.