The Black Stiletto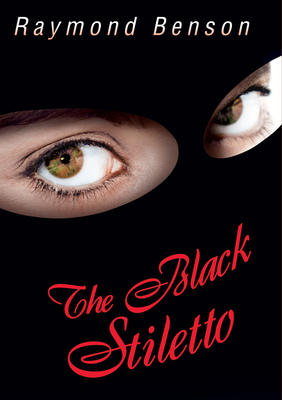 The Black Stiletto
The First Diary--1958
Oceanview Publishing, Paperback, 9781608090631, 268pp.
Publication Date: August 2012
* Individual store prices may vary.
Buy Now
or
Shop Local
Enter your zip code below to purchase from an indie close to you.
Description
Could Martin Talbot's elderly, Alzheimer-stricken mother, Judy, really have been the Black Stiletto? When Martin discovers several volumes of her diaries hidden by his mother, he is stunned beyond all imagination. His mother, the underground heroine of yesteryear? The famed, still unidentified woman who battled Communist spies, took on the Mafia, and preyed on common crooks? The woman who exacted punishment on evildoers without mercy? But it is all described, in great detail, in the diaries. What caused her to begin her quest for justice. Her decision to act outside the law. Her feats as the famed and feared vigilante. How her reputation exploded. In short, how it all played out. Could it be true? Talbot is filled with doubt and disbelief. But the reappearance of one of the Stiletto's old enemies with a thirst for merciless revenge makes the story more than real and could imperil the life of not only the Stiletto, but her son and granddaughter as well.
About the Author
Raymond Benson is the author of The Facts of Death, Zero Minus Ten, High Time to Kill and the novelizations of Tomorrow Never Dies and The World Is Not Enough. He is a director of The Ian Fleming Foundation. Benson lives and works in the Chicago area.