Finding Casey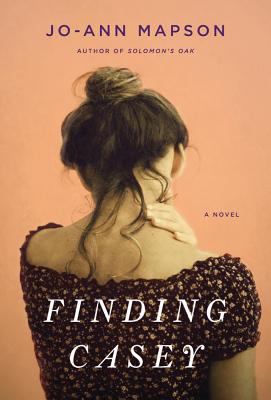 Finding Casey
Bloomsbury Publishing PLC, Hardcover, 9781608197637, 318pp.
Publication Date: October 2, 2012
* Individual store prices may vary.
Buy at Local Store
Enter your zip code below to purchase from an indie close to you.
or
Buy Here
Description
Glory Vigil, newly married, unexpectedly pregnant at forty-one, is nesting in the home she and her husband, Joseph, have just moved to in Santa Fe, a house that unbeknownst to them is rumored to have a resident ghost. Their adopted daughter, Juniper, is home from college for Thanksgiving and in love for the very first time, quickly learning how a relationship changes everything. But Juniper has a tiny arrow lodged in her heart, a leftover shard from the day eight years earlier when her sister, Casey, disappeared-in a time before she'd ever met Glory and Joseph. When a fieldwork course takes Juniper to a pueblo only a few hours away, she finds herself right back in the past she thought she'd finally buried.
A love story, a family story, a story of searching and the bond between sisters, Finding Casey is a testament to human resilience. This completely stand-alone novel, featuring beloved characters from Solomon's Oak, will charm Mapson's readers and move her into a larger sphere.
About the Author
Jo-Ann Mapson, a third generation Californian, grew up in Fullerton as a middle child with four siblings. She dropped out of college to marry, but later finished a creative writing degree at California State University, Long Beach. Following her son's birth in 1978, Mapson worked an assortment of odd jobs teaching horseback riding, cleaning houses, typing resumes, and working retail. After earning a graduate degree from Vermont College's low residency program, she taught at Orange Coast College for six years before turning to full-time writing in 1996. Mapson is the author of the acclaimed novels Shadow Ranch, Blue Rodeo, Hank Chloe, and Loving Chloe."The land is as much a character as the people," Mapson has said. Whether writing about the stark beauty of a California canyon or the poverty of an Arizona reservation, Mapson's landscapes are imbued with life. Setting her fiction in the Southwest, Mapson writes about a region that she knows well; after growing up in California and living for a time in Arizona and New Mexico, Mapson lives today in Cosa Mesa, California. She attributes her focus on setting to the influence of Wallace Stegner.Like many of her characters, Mapson has ridden horses since she was a child. She owns a 35-year-old Appaloosa and has said that she learned about writing from learning to jump her horse, Tonto. "I realized," she said, "that the same thing that had been wrong with my riding was the same thing that had been wrong with my writing. In riding there is a term called the moment of suspension, ' when you're over the fence, just hanging in the air. I had to give myself up to it, let go, trust the motion. Once I got that right, everything fell into place."
Praise For Finding Casey…
"FINDING CASEY is so many things a love letter to the American Southwest, an unstoppable read, a redemptive tale that proves the threads binding a family are unbreakable, no matter how far apart we are flung by fate. This is why Jo-Ann Mapson is one of my favorite authors--quite simply, she's an archivist of the human heart."--Jodi Picoult, #1 New York Times bestselling author of Lone Wolf and Sing You Home
"Mapson, a Southwest writer with a voice as rich and deep as a New Mexico sunset, handles grief and joy the way an expert weaver handles threads of different hues. There's a rich and complex plot . . . and writing so sharp it leaves the reader breathless with emotion . . . .And there are connections between unlikely characters, beautifully and satisfyingly imagined by Mapson, which make the heart cheer." --Huffington Post
"FINDING CASEY is a beautiful, rugged journey into the depths of the heart." --Robyn Carr, #1 New York Times bestselling author of the Virgin River novels
"No one tunnels as effortlessly into the mysteries of human heart the way that Mapson does. A haunting novel about the way the past travels right along with the present, and how hope can soar when you least expect it."--Caroline Leavitt, New York Times bestselling author of Pictures of You
"The characters in Jo-Ann Mapson's novels feel hauntingly real – even the ghosts who groan through the pipes now and then. I read FINDING CASEY in two sittings, and I barely noticed anything else in the world while spending time in this writer's wonderfully capable hands." --Mark Childress, author of Georgia Bottoms and Crazy in Alabama
"Set against the beautiful backdrop of the burnished New Mexican desert, Mapson's portrait of familial ties and personal discovery shouldn't be missed."--Publishers Weekly
"In this eagerly awaited sequel to SOLOMON'S OAK (2010), the magical, masterful Mapson reinforces her deserved reputation as a storyteller who captures women's issues with distinctive honesty and daring insight."--Booklist
"Mapson delves into the psyches of her well-developed characters with agility and grace." —Library Journal