The Quiet Twin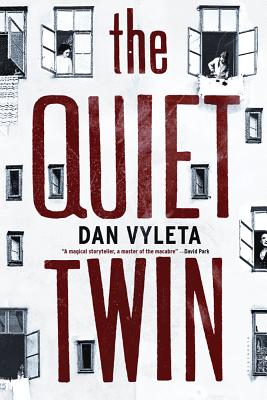 The Quiet Twin
Bloomsbury Publishing PLC, Paperback, 9781608198085, 374pp.
Publication Date: February 14, 2012
* Individual store prices may vary.
Shop Local
Enter your zip code below to find indies closest to you.
Description
Vienna, 1939. Professor Speckstein's dog has been brutally killed, the latest victim in a string of unsolved murders. Speckstein wants answers-but these are uncharitable times, and one must be careful where one probes
When an unexpected house call leads Dr. Beer to Speckstein's apartment, he finds himself in the bedroom of Zuzka, the professor's niece. Wide-eyed, flirtatious, and not detectably ill, Zuzka leads the young doctor to her window and opens up a view of their apartment block that Beer has never known. Across the shared courtyard, there is nine-year-old Anneliese, the lonely daughter of an alcoholic. Five windows to the left lives a secretive mime who comes home late at night and keeps something-or someone-precious hidden from view. From the garret drifts the mournful sound of a trumpet player, and a basement door swings closed behind the building's inscrutable janitor.
Does one of these enigmatic neighbors have blood on their hands?
Dr. Beer, who has his own reasons for keeping his private life hidden from public scrutiny, reluctantly becomes embroiled in an inquiry that forces him to face the dark realities of Nazi rule. By turns chilling and tender, "The Quiet Twin" explores a dystopian world of social paranoia, mistrust, and fear-and the danger of staying silent.
Praise for "The Quiet Twin"
"A compelling rumination on watching and watchfulness, served up with Nabokovian glee." -"Guardian "(UK )
"A striking, pitch-perfect, wonderfully atmospheric and beautifully written ensemble piece that subtly portrays a society on the brink of moral collapse."-"Sunday Telegraph" (UK )
About the Author
DAN VYLETA is the son of Czech refugees who emigrated to Germany in the late 1960s. He now calls Canada his home. His debut novel, Pavel & I, has been published in thirteen countries and translated into eight languages. An inveterate migrant, Dan Vyleta is currently roaming the Great Lakes region. Visit the author s website at www.danvyleta.com.