There Is No God and He Is Always with You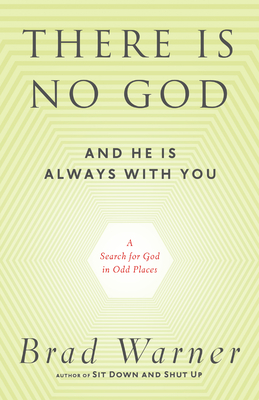 There Is No God and He Is Always with You
A Search for God in Odd Places
New World Library, Paperback, 9781608681839, 189pp.
Publication Date: June 18, 2013
* Individual store prices may vary.
Buy at Local Store
Enter your zip code below to purchase from an indie close to you.
or
Buy Here
Description
Can you be an atheist and still believe in God?
Can you be a true believer and still doubt?
Can Zen give us a way past our constant fighting about God? Brad Warner was initially interested in Buddhism because he wanted to find God, but Buddhism is usually thought of as godless. In the three decades since Warner began studying Zen, he has grappled with paradoxical questions about God and managed to come up with some answers. In this fascinating search for a way beyond the usual arguments between fundamentalists and skeptics, Warner offers a profoundly engaging and idiosyncratic take on the ineffable power of the "ground of all being."

About the Author
Brad Warner, a Soto Zen monk and teacher, is also a punk bassist, filmmaker, and popular blogger. He is the author of Hardcore Zen, Sit Down and Shut Up, Zen Wrapped in Karma Dipped in Chocolate, and Sex, Sin, and Zen. A documentary about him is forthcoming from Pirooz Kalayeh, the director of Shoplifting from American Apparel. Warner lives in Los Angeles.
Praise For There Is No God and He Is Always with You…
At times in my life I've been an atheist, a Bible study teacher, a lover of quantum mechanics, and a believer that the universe is older and vaster than anything I could imagine. This book reflects the paradox of being a human interested in anything that might be divine."
— Moby, musician and recording artist

Insightful, refreshing, serious, humorous, and enjoyable, There Is No God and He Is Always with You takes a deep dive into the actual meaning of the word God and how it can be as useful for Zen Buddhists and atheists as for monotheists."
— David Chadwick, author of Crooked Cucumber: The Life and Zen Teaching of Shunryu Suzuki

Brad Warner frames Buddhism with something that touches my soul on the very deepest level — humor!"
— Vicky Jenson, director of Shrek and Shark Tale