An Accident in August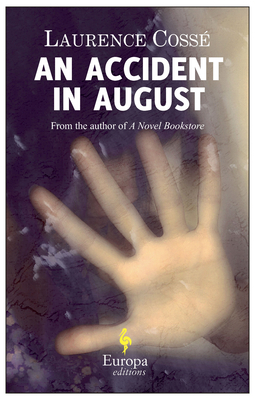 An Accident in August
Europa Editions, Paperback, 9781609450496, 192pp.
Publication Date: August 30, 2011
* Individual store prices may vary.
Shop Local
Enter your zip code below to find indies closest to you.
Description
In An Accident in August, Laurence CossE takes one of the most famous news events of recent world history as the starting point for a novel as intelligent as it is gripping. On the now infamous night of August 31, 1997, a young woman's life is thrown into turmoil when fortune places her at the scene of the fatal car crash in which Lady Diana Frances Spencer, then Princess of Wales, lost her life.
Scared and alone, she flees the scene of the accident. While there are no immediate repercussions resulting from her flight, as news of the tragic event spreads and TV stations, papers and radio talk of nothing else for days, she is assailed by a growing sense of guilt. Terrified of being found out, questioned, arrested, and thrown headfirst into a media whirlwind, she finds herself paralyzed by fear, paranoia, and a growing sense of remorse.
Wonderfully paced, suspenseful and dramatic, "An Accident in August" is the story of an ordinary person radically changed by her chance involvement in an extraordinary event. She unwittingly becomes a part of history. Yet history itself, not to mention the police and the media, ultimately fails to identify her, and she remains a figure cloaked in mystery.
About the Author


Alison Anderson lived in Greece, France, England, and Switzerland before moving to San Francisco, where she now works as a writer and translator. She is the author of "Hidden Latitudes "(1996), a novel of Amelia Earhart based on Anderson's yearlong sailing trip on a 30-foot ketch, which was nominated for the" San Francisco Chronicle"'s Best Book of the Year and the Bay Area Book Reviewers Award.