A Winter's Night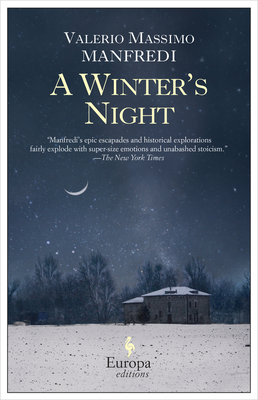 A Winter's Night
Europa Editions, Paperback, 9781609450762, 384pp.
Publication Date: August 28, 2012
* Individual store prices may vary.
Shop Local
Enter your zip code below to find indies closest to you.
Description
Set during the first half of the twentieth century, this is the story of the Brunis, a family of farmers from the Italian Padan Plain who have worked the land since time immemorial. And it is a story about the homeless multitudes, travelers, and tinkers, roaming Europe during the hardscrabble nineteen-twenties and thirties. In this expansive novel, reminiscent of Bertolucci's masterpiece "1900" in its scope and subject matter, these two worlds meet when the Brunis open their great barn and offer it as a refuge for those in need of a warm, dry, and safe place to sleep and eat.
The barn becomes font and inspiration for a series of vivid stories involving sundry strangers, the Bruni parents themselves, and their nine children seven boys and two girls who will grow into young men and women during World War I and its aftermath. Told in the tradition of country folktales and framed by the devastating years of strife two world wars and the years of fascism these stories will delight readers from the first page to the last. Manfredi's "A Winter's Night" provides a timely reminder that simple values and a sense of solidarity with our fellow human beings remain of vital importance, above all in a world undergoing momentous and rapid change.
About the Author
Dr. Valerio Massimo Manfredi is an Italian historian, archaeologist, and journalist. The professor of archaeology in the "Luigi Bocconi" University in Milan and a familiar face on European television, he has published a number of scientific articles and essays as well as thirteen novels, including the "Alexander" trilogy and "The Last Legion. Alexander" was published in thirty-six languages in fifty-five countries and was sold for a major film production in the U.S., and "The Last Legion" is soon to be a major motion picture starring Colin Firth and Ben Kingsley. Dr. Manfredi is married with two children and lives in a small town near Bologna.