At the End of a Dull Day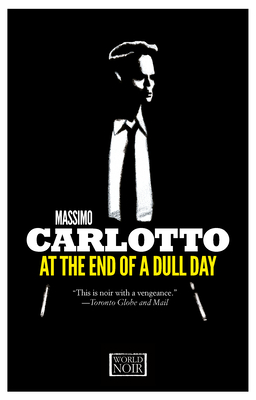 At the End of a Dull Day
Europa Editions, Paperback, 9781609451141, 183pp.
Publication Date: May 7, 2013
* Individual store prices may vary.
Buy at Local Store
Enter your zip code below to purchase from an indie close to you.
or
Buy Here
Description
Giorgio Pellegrini, the hero of "The Goodbye Kiss," has been living an honest life for eleven years. But that's about to change. His lawyer has been deceiving him and now Giorgio is forced into service as an unwilling errand boy for an organized crime syndicate. At one time, Giorgio wouldn t have thought twice about robbing, kidnapping and killing in order to get what he wanted, but these days he realizes he's too old in the tooth to face his enemies head-on. To return to his peaceful life as a successful businessman he's going to have to find another way to shake off the mob. Fortunately, Giorgio's circumstances may have changed, but deep down he's still the ruthless killer he used to be.
About the Author
Massimo Carlotto's first book, an autobiographical novel entitled The Fugitive, deals with his time on the run in Latin America. Carlotto is one of the most important exponents of the Mediterranean Noir novel and has been called an Italian James Ellroy.

Antony Shugaar is a writer and translator. Aside from Giorgio Faletti s "A Pimp s Notes", his recent translations include books by Simonetta Agnello Hornby, Silvia Avallone, Nanni Balestrini (with an NEA translation fellowship), Fabio Bartolomei, Massimo Carlotto, Giancarlo De Cataldo, Diego De Silva, Marco Mancassola, Gianni Rodari, and Paolo Sorrentino. He is the author of "Coast to Coast" and "I Lie for a Living" and the coauthor, with the late Gianni Guadalupi, of "Discovering America" and "Latitude Zero". He has published with the "Washington Post", the "Boston Globe", and online with the "New York Times", among other publications. He is currently at work on a book about translation for the University of Virginia Press.
Praise For At the End of a Dull Day…
"Massimo Carlotto has a history as riveting as any novel." —Chicago Tribune


"Carlotto is the reigning king of Mediterranean noir." —The Boston Phoenix


"The best living Italian crime writer." — Il Manifesto