Black Like Me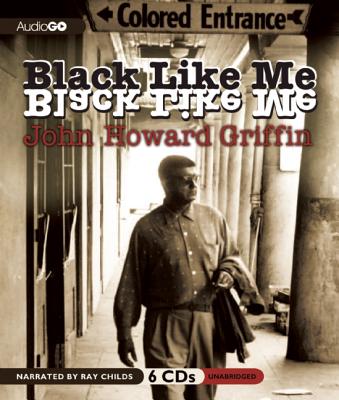 Black Like Me
Audiogo, Compact Disc, 9781609985172
Publication Date: December 13, 2011
* Individual store prices may vary.
Buy at Local Store
Enter your zip code below to purchase from an indie close to you.
or
Buy Here
Description
Writer John Howard Griffin decided to perform an experiment fifty years ago. In order to learn firsthand how one race could withstand the second class citizenship imposed on it by another, he dyed his white skin dark, left his family, and traveled to the South to live as a black man. What began as scientific research ended up changing his life in every way imaginable.
This is an eyewitness account of discrimination and segregation that is terrifying and degrading, and its publication caused a furor. As narrated by Ray Childs, this first-ever recording of "Black like Me "will leave each listener deeply affected. John Howard Griffin's groundbreaking and controversial work helped bring the full effect of racism to the forefront of America's conscience and it has lessons to be learned over half a century later.
About the Author
John Howard Griffin (1920 1980), was a writer, journalist, humanitarian, and social critic. He was educated in France. His first work, "The Devil Rides Outside", is an autobiographical account of his time there and the personal struggles during this period of his life. With the advent of World War II, Griffin did military service, where he was hit on the head and suffered a concussion, which later caused him to be struck blind. He miraculously recovered his sight five years later and wrote about the experience in "Scattered Shadows". The most famous and controversial book he wrote was "Black Like Me", where he examined the attitudes of whites toward African Americans in the states of Louisiana, Mississippi, Alabama, and Georgia. In order to obtain firsthand experience, he dyed his skin black and lived among African Americans. Griffin received many awards in his lifetime, including the Pope John XIII Pacem in Terris Peace and Freedom Award and the National Council of Negro Women Award.

Ray Childs is a successful audiobook narrator. He can be heard on such titles as "Black like Me", "The Vanderbilts", and "Amos Fortune".