The Lure of Long Distances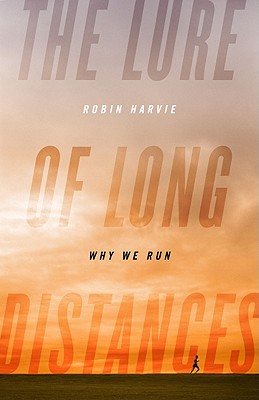 The Lure of Long Distances
Why We Run
PublicAffairs, Hardcover, 9781610390200, 273pp.
Publication Date: April 26, 2011
* Individual store prices may vary.
Buy Now
or
Shop Local
Enter your zip code below to purchase from an indie close to you.
Description
A consuming tale of one man's obsession with long-distance running and a blistering look at his attempt to run the oldest and toughest footrace in history
About the Author
Robin Harvie is an atheist, publisher and author of Why We Run: The Story of an Obsession. He lives in London.
Praise For The Lure of Long Distances…
Dean Karnazes, ultramarathoner and New York Times bestselling author
"Every runner has a story, and Robin Harvie's is one of the most remarkable I've ever encountered. [The Lure of Long Distances] is brilliantly written, deeply emotional, raw and honest. Robin scrapes away the superficial dermis and offers a rare glimpse into the mindset and motivation of a long-distance runner."

Joyce Carol Oates
"An astonishing memoir. It will make all who are drawn to running feel stirrings of true excitement."

Philip Hoare
"An intensely personal journey, woven with philosophy, history, and pain. Robin Harvie's debut is by turns compulsive, challenging, and ultimately rewarding."
Guardian (UK), April 17, 2011"A paean to the transformative effect of pushing your body way beyond your imagined limits…. There is much to enjoy in this erudite, literary memoir."
Independent (UK), April 17, 2011 "Where the book truly excels is in its depiction of Harvie's internal landscape. He largely shuns training tips and inspirational advice in favor of a true memoirist's tone, exploring the reasons why he runs – grief, ambition, boredom – with an almost brutal honesty. These passages are as moving as they are illuminating…. This is a memoir for anyone who has ever dreamed about reaching the outer limits of what they're capable of."