A Death in the Lucky Holiday Hotel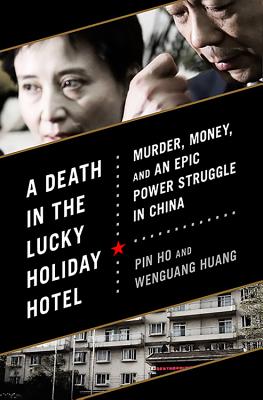 A Death in the Lucky Holiday Hotel
Murder, Money, and an Epic Power Struggle in China
PublicAffairs, Hardcover, 9781610392730, 334pp.
Publication Date: April 2, 2013
* Individual store prices may vary.
Buy at Local Store
Enter your zip code below to purchase from an indie close to you.
or
Buy Here
Description
The scandalous story of the corruption of the Bo Xilai familythe murder of British businessman Neil Heywood; Bo's secret lovers, who may have included Chinese film stars; the blackmailing by Bo's supporters; the hasty trial and sentencing of Gu Kailai, Bo's wifeis only the tip of an iceberg and just the beginning of a cataclysmic power struggle that could rock the very foundation of China's all-powerful Communist Party. By the time it is over, the machinations in Beijing and throughout the country that began with Bo's fall could affect China's economic development and disrupt the world's political and economic order.

This is the first book for non-Chinese readers on the scandal's full significance, and comes right at the moment of a transformational powershift in the country. A Death in the Lucky Holiday Hotel offers original analysis of the broader implications of the Bo Xilai story based on unique access to high-level sources and inside informationby two authors who are the preeminent
authorities on the issue.
About the Author


Wenguang Huang, who grew up in northern China, is a Chicago-based writer and translator. His writing has appeared in "The Paris Review", "Harper's", " The Christian Science Monitor", the "Chicago Tribune", and the"Asia Literary Review". He is the English translator of Liao Yiwu's "The Corpse Walker" and "God is Red" and Yang Xianhui's "Woman from Shanghai."