The Accounting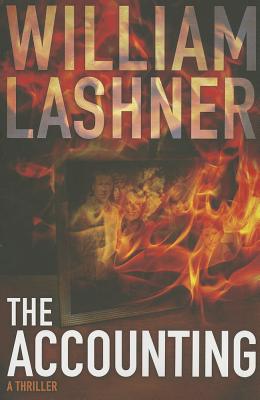 The Accounting
Thomas & Mercer, Paperback, 9781611099355, 415pp.
Publication Date: April 30, 2013
* Individual store prices may vary.
Shop Local
Enter your zip code below to find indies closest to you.
Description
Jon Willing was just a teenager when he and his buddies Augie and Ben stole a fortune in drug money. Brazen with youth and stoned out of their gourds, they thought they had the perfect plan for getting away with it.
They were wrong.
Twenty-five years later, Jon's marriage is in ruins, his kids are virtual strangers, and the recession has decimated his finances. When he finds Augie murdered in Vegas, Jon knows his past has risen from the grave to grab him by the throat.
Now Jon Willing faces a choice: run to a paradise of wine and women and endless sunshine or confront the demons from his past and fight for what's left of his imperfect suburban life. But is it a life worth fighting for?
Hurry and decide, Jon, because the piper is coming, and he always gets paid.
About the Author
William Lashner is the New York Times bestselling author of The Barkeep, The Accounting, Blood and Bone, and the Victor Carl novels, which have been translated into more than a dozen languages and sold across the globe. Writing under the pseudonym Tyler Knox, he is also the author of Kockroach, a New York Times Book Review Editors Choice. Before retiring from law to write full time, Lashner was a prosecutor with the Department of Justice in Washington, DC. He is a graduate of the New York University School of Law as well as the Iowa Writers Workshop. He lives outside Philadelphia with his wife and three children.