In Zanesville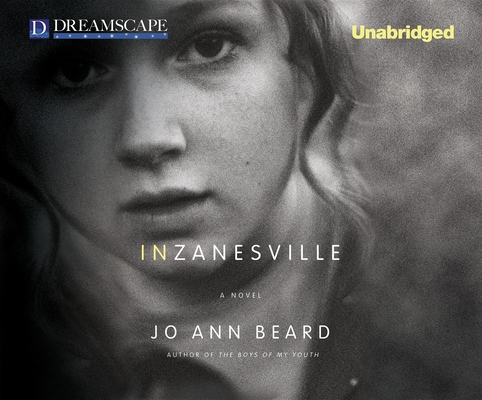 In Zanesville
Dreamscape Media, Compact Disc, 9781611200164
Publication Date: April 25, 2011
* Individual store prices may vary.
Buy at Local Store
Enter your zip code below to purchase from an indie close to you.
or
Buy Here
Description
The fourteen-year-old narrator of In Zanesville is a late bloomer; a sidekick, a marching band dropout, a disastrous babysitter, the kind of girl whose Eureka moment is the discovery that 'fudge' can't be said with an English accent. Luckily, she has a best friend with whom she shares the everyday adventures of a 1970s American girlhood. In time, their friendship is tested – by their families' claims on them, by a clique of popular girls who stumble upon them, and by the first, startling, subversive intimations of womanhood. With dry wit and piercing observation, Jo Ann Beard shows us that in the seemingly quiet streets of America's innumerable Zanesvilles is a world of wonders, and that within the souls of the overlooked often burns something radiant.
About the Author


Jo Anna Perrin is an accomplished actor who has appeared in film and television, as well as on stage in New York, Los Angeles, and regionally.
Praise For In Zanesville…
"[an] exuberant first novel...[Beard] has a knack for melding the funny and the sad, amplifying small moments into something big." - The New York Times
"...a fierce, funny, brave and bracingly honest new novel... a portrait of a sensitive young woman that is every bit as poignant and powerful as The Catcher in the Rye...essential and unforgettable..." - The Chicago Tribune
Starred Review. "Beard is a faultless chronicler of the young and hopeful; readers couldn't ask for a better guide for a trip through the wilds of adolescence." - Publishers Weekly
"...moving...Beard travels the well-worn road of budding young womanhood with a surprising freshness." - Booklist
EW's Grade: A. "...epic and profound. These thoughtful, funny, awestruck, slightly peculiar girls are so endearing, so painfully true..." - Entertainment Weekly
"Beard's heroine records her world with a lash particularity and a wry comic tone..." - The New Yorker
"Teens who enjoy slice-of-life stories that are submerged in a particular time and place will enjoy Jo's quirky and perceptive narration." - School Library Journal
"...it's impossible not to be charmed..." - Washington Post
Editor's Pick. "...Poignant...brilliantly captures a particular time and place...One of the book's greatest charms is its depiction of the narrator's intellectual awakening." - eMusic
"Thanks to Beard's precocious narrator, her dead-on emotional observations, and sparkling writing, In Zanesville captures all the terror and the wonder of being 14. This memorable novel deserves its own spot on the bookshelf of coming-of-age literature." - The Philadelphia Inquirer
"...a pure delight...Beard is at her best chronicling the stomach-tightening insecurities of adolescence..." - Star Tribune
"[Beard] make[s] the everyday sing...evoking the plainspoken truths, buried emotions, and glinting weirdness of real people's lives...perfect-pitch details of time and place, music and wardrobe." - Chronogram Magazine
"...life is so accurately portrayed, the dialogue so precisely rendered, the inner monologue so painfully evocative...Beard's narrator is eclectic, thoughtful, witty, imaginative...as aching as The Wonder Years..." - BookPage
"...at times downright hilarious and often hold your breath and hope-for-the-best suspenseful...moments of tension and humor makes each page glimmer..." One of Oprah's Books to Watch in May 2011. - O The Oprah Magazine
"...a funny and entertaining novel...The performance of the novel by Jo Anna Perrin is full of humor and energy and works well..." - Metapsychology Online Reviews