The Artist of Disappearance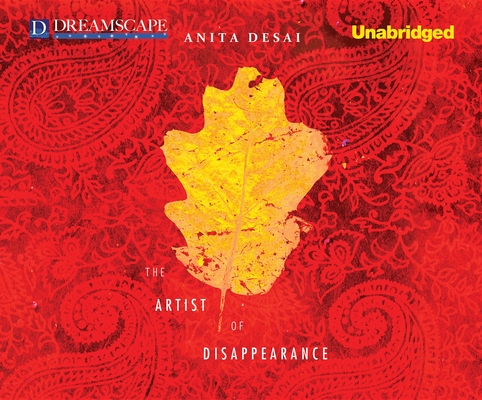 The Artist of Disappearance
Dreamscape Media, MP3 CD, 9781611205077
Publication Date: December 20, 2011
* Individual store prices may vary.
Buy at Local Store
Enter your zip code below to purchase from an indie close to you.
or
Buy Here
Description
Award-winning, internationally acclaimed author Anita Desai ruminates on art and memory, illusion and disillusion, and the sharp divide between life's expectations and its realities in three perfectly etched novellas. Set in India in the not-too-distant past, the dramas illuminate the ways in which Indian culture can nourish or suffocate. All are served up with Desai's characteristic perspicuity, subtle humor, and sensitive writing. Overwhelmed by their own lack of purpose, the men and women who populate these tales set out on unexpected journeys that present them with a fresh sense of hope and opportunity. Like flies in a spider's web, however, they cannot escape their surroundings - as none of us can. An impeccable craftsman, Desai elegantly reveals our human frailties and the power of place.
About the Author
ANITA DESAI is the author of Fasting, Feasting, Baumgartner s Bombay, Clear Light of Day, and Diamond Dust, among other works. Three of her books have been shortlisted for the Booker Prize. Desai was born and educated in India and now lives in the New York City area.
Praise For The Artist of Disappearance…
Starred Review. "...ensnaring novellas of consummate artistry and profoundly disquieting perceptions...master storyteller...provocative and mysterious..." - Booklist
"...poignant and wry...a deft exploration of the limits people place on themselves by trying to cling to the past." - Kirkus Reviews
"This collection leaves an indelible impression of the conflicts and ambitions found in a region riddled with conflict." - Publishers Weekly
"Desai is a brilliant anatomist of men and women who seek and gain but fail to triumph." - The New York Times, "Editors' Choice"
"A pleasurably irony reading about these lost landscapes of the Indian soul sketched so deftly by Anita Desai." - NPR
"You'll find yourself whipping through pages...stopping only to drool over their descriptions, which is the real treasure of this book, sentences as wondrous as the wonders they bring to life." - Oprah, "Book of the Week"
"...superb...deceptively subtle, slightly surreal and profoundly insightful fiction." - The Washington Post
"...sensitive, subtle and unsettling...heartbreakingly honest...Delicate and deeply affecting." - Barnes & Noble Review
"Desai explores [India] with such heart in this collection. It's a minute, multifarious world, totally unlike any other." - Los Angeles Times
"...beautiful...Desai's novellas are classic, entranced with the grace of slowly unspooling narrative...breathtaking portraits of contemporary India..." - Boston Globe
"As shrewd as she is compassionate, Desai crafts little snow globes in which characters - trapped, magnified and exposed to unfriendly eyes - try to find ways to live within their limits." - The Columbus Dispatch
"The three novellas collected here provide a varied portrayal of contemporary Indian life both urban and rural...united by complementary themes and, of course, by Desai's clear, precise and often lovely prose." - BookReporter.com