The Calypso Directive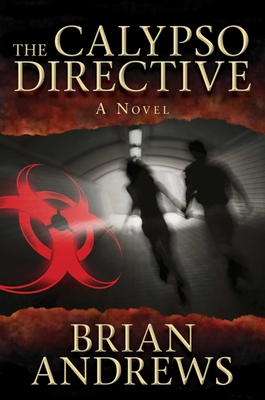 The Calypso Directive
Arcade Publishing, Hardcover, 9781611454949, 327pp.
Publication Date: April 1, 2012
* Individual store prices may vary.
Buy Now
or
Shop Local
Enter your zip code below to purchase from an indie close to you.
Description
An unprecedented genetic mutation, an underground think tank, and an unscrupulous pharmaceutical company collide in this dazzling debut thriller.
For one hundred and fifty-five days, Will Foster has been locked in medical quarantine without his consent. The doctors claim he is infected with a deadly virus, but this is a lie. Encoded in his DNA is a mutation that provides immunity from disease for all who possess it, source code that Vyrogen Pharmaceuticals aims to commercialize as a multi-billion-dollar gene therapy.
Against all odds, Foster escapes his laboratory prison and steals a virulent strain of bubonic plague as insurance. To help him unravel the mystery inside him, Foster contacts the only person he can trust: a former lover and microbiologist living Vienna and the two become fugitives, hunted across the heart of Europe.
Under the guise of averting a plague pandemic, Vryogen hires an elite, underground Think Tank to track down Foster. But the brilliant team discovers something unexpected--the ugly side of multinational pharmaceutical competition--and must choose between serving their client and saving Foster.
With unflagging suspense, unforgettable characters, and riveting biomedical detail, The Calypso Directive deftly explores the issues of genetic exploitation and piracy. Captivating, controversial, and courageous, Andrews debut is sure to thrill and leave you wondering what secrets are locked in your DNA.
About the Author
The author, Brian Andrews, was (happily) afflicted with an intense interest in freshwater and marine life at a very early age. One outcome has included a long career in aquaculture and research, but eclipsing all other indulgences has been the capture of large samples of marine life - by fishing. The more frequently the better, the bigger the sample the better. The author is often told he is a crazy, over-the-top-fisherman. (Who knows what he gets referred to as behind his back, but it is all regarded as a complement - an excellent indicator that he has achieved what God put him on the planet for in the first place.) The author was also blessed (well he thinks it's a blessing, others might not...) with an acute sense of humour. Not your common-or-garden kind, but severely warped. The book 'In Search Of Big Fish' did not escape this blessing, and is liberally infused with fishing's funny events, including cartoons for those who can't read. And the author loves writing and drawing - especially, of course, about his favourite subject! So the production of this book has been great fun. Born in East London, South Africa, in 1951, the author fished various parts of that country's magnificent waters for rock and pelagic fish until leaving for the equally superb shore-based angler's paradise of Australia in 1990. The book includes both. Brian Andrews has also published a 528 page manual on the production of freshwater aquarium and pond fish, which has sold over 300 copies worldwide. Enough about the author, except to say that he still fishes like a maniac at every opportunity, wife permitting.