Healing Maddie Brees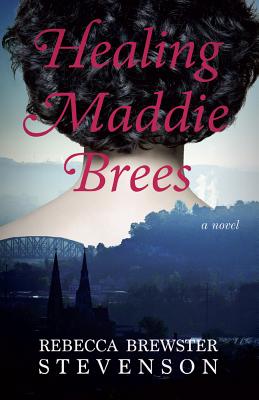 Healing Maddie Brees
Light Messages, Paperback, 9781611531749, 310pp.
Publication Date: September 13, 2016
* Individual store prices may vary.
Buy at Local Store
Enter your zip code below to purchase from an indie close to you.
or
Buy Here
Description
A debutnovel from a promising new voice in fiction, HealingMaddie Breesis the story of a marriage and the memories that pitthemselves against it, ofthe uncanny power of the body in bothdisease and desire, and of whether truehealing ever really happens.
Maddie Brees has been given bad news: She is seriously ill. But shealso has an old friend, an ex-boyfriend who might be able to healher. Shewas witness to Vincent Elander's so-called miracles in the past. Butthatwas a long time ago, a memory that she would rather stay buried.
Now she is happily married to Frank and mother oftheir three young boys.The religion of her past is behind her, along with anyconfidence she oncehad in it. With the onset of her cancer, the memories ofVincent won tleave Maddie alone, and before long they are affecting everythingelse: her marriage, her husband, the things they thought they agreed on, thebeliefs they thought they shared. Soon Frank, who was to be Maddie srockthroughout her treatment, is finding fault-lines of his own.
In this exquisitely written narrative, Stevenson exploresthe questions ofhonesty and commitment, of disease and isolation, and of themanyshapes healing takes.
About the Author
Rebecca Brewster Stevenson is a native of Pittsburgh. She has bachelor of arts degree in literature and communication arts from Grove City College and amaster sdegree in graduate liberal studies from Duke University. Rebecca currently lives in Durham, North Carolina withher husband and three children. Healing Maddie Brees is her first novel. You can follow Rebecca s writing at her popular blog Small Hours at rebeccabrewsterstevenson.com."