You Know When the Men Are Gone
By Siobhan Fallon
(Center Point, Hardcover, Large Print, 9781611730197, 247pp.)
Publication Date: April 2011
Other Editions of This Title: Hardcover, Paperback, Compact Disc, Compact Disc, MP3 CD
Shop Local

Enter your zip code below to find indies closest to you.
Selected by Indie Booksellers for the
February 2011 Indie Next List
"Surprising, get-under-your-skin characters populate the spare landscape of Fort Hood, Texas, in this collection of linked stories that will have a compelling effect on even the most skeptical reader. Fallon opens a window into military base life from the perspective of the quiet supporters - spouses, children and injured vets - who stay home when the men deploy. A riveting debut!"
-- Nicole Magistro, The Bookworm of Edwards, Edwards, CO
---
Description
There is an army of women waiting for their men to return in Fort Hood, Texas. Through a series of loosely interconnected stories, Siobhan Fallon takes readers onto the base, inside the homes, into the marriages and families -- intimate places not seen in newspaper articles or politicians' speeches. When you leave Fort Hood, the sign above the gate warns, You've Survived the War, Now Survive the Homecoming. It is eerily prescient.
---
Monday, May 30, 2011
Some of the best summers are those filled with journeys, reunions and good food � three themes that factor prominently in the books recommended by our independent booksellers. More at NPR.org
Tuesday, Jan 18, 2011
Debut author Siobhan Fallon writes about the lives of soldiers and their families in her new short story collection, You Know When the Men Are Gone. Families, she says, take the strangeness of deployment and learn how to create a new normal. More at NPR.org
---
CONVERSATION STARTERS
In the first story, You Know When the Men Are Gone, why do you think the narrator develops such an obsession with her neighbor? While it turns out Natalya was worthy of Meg's scrutiny, do you think it was easier to literally be a nosy neighbor than for Meg to focus on the danger her husband faced overseas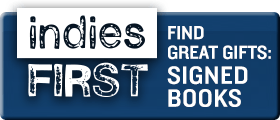 You Know When the Men Are Gone