The Three-Day Affair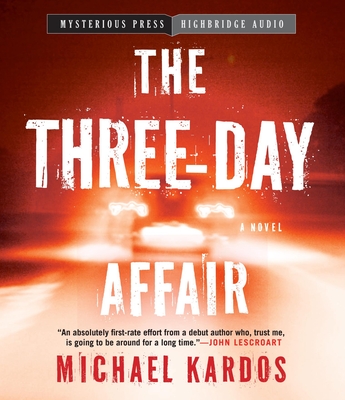 The Three-Day Affair
Mysterious Press-Highbridge Audio Classics, Compact Disc, 9781611749151, 450pp.
Publication Date: September 2012
* Individual store prices may vary.
Shop Local
Enter your zip code below to find indies closest to you.
Description
Will, Jeffrey, and Nolan are lifelong friends. Each has gone their separate ways as adults, living their own lives while forging their own careers. They have no reason to believe anything extraordinary will befall them. Until one shocking moment changes everything. Will is a part-time drummer who spends the rest of his time in recording studios. Then one night Jeffrey attempts to rob a convenience store, drags a young woman into Will's car, and shouts a single word: Drive Shaken and confused, Will obeys. Suddenly these ordinary men find themselves completely out of their element, holding a young girl hostage without the slightest idea of what to do next. They are already guilty of kidnapping and robbery; it is only a matter of time before they find out just what else they re capable of. For these four people, three days will decide their fate freedom and prison, innocence and guilt and life and death.
About the Author
MICHAEL KARDOS is the author of the collection "One Last Good Time". His stories have appeared in "The Southern Review", "Crazyhorse", and many other magazines and anthologies, and were notable stories in the 2009 and 2010 editions of "Best American Short Stories". He lives in Starkville, MS, and co-directs the creative writing program at Mississippi State University and edits the journal "Jabberwock Review".

Voice actor, writer, and musician RAY CHASE has provides the voices for major commercial campaigns such as Coke Zero, and Top Ten iPhone app successes. He began his career by reading aloud in the car for his mother and sister on the way to school. They didn t seem to mind so much. He hopes you don t either.