The Other Guy's Bride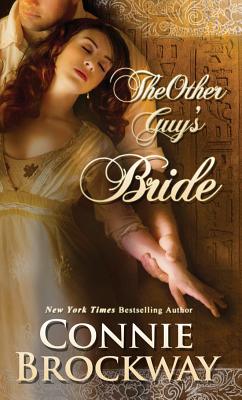 The Other Guy's Bride
Montlake Romance, Paperback, 9781612181448, 365pp.
Publication Date: December 22, 2011
* Individual store prices may vary.
Buy at Local Store
Enter your zip code below to purchase from an indie close to you.
or
Buy Here
Description
Determined to prove her worth as a budding archeologist, Ginesse Braxton vows to solve one of the world's greatest mysteries to find the location of the lost city of Zerzura. Unfortunately, no man dares take the risk of escorting an unwed young lady across the open desert. But on her way to Egypt, Ginesse engages in a daring deception she will switch places with Mildred Whimpelhall, who is traveling to meet her fiance, an officer posted deep in the Sahara. Years before, cynical adventurer Jim Owen disappeared from his former life to escape the dark secrets of a troubled past. Betrayed by the woman he loved and scorned by proper society, he agrees to carry out a danger-fraught task: escort Mildred Whimpelhall across a lawless desert to her intended. But Jim is about to learn that Mildred isn't exactly what she seems and the dangers they face together are eclipsed only by an even greater peril: falling in love, against all reason, with another guy's bride. Take one enchanting, free-spirited woman and one hard hearted loner, toss in some witty dialogue and] some heated passion, and you have the perfect recipe for romance The Other Guy's Bride. Christina Dodd, author of In Bed with the Duke.
About the Author
A New York Times bestselling author of twenty-two novels for Avon Books, Julia Quinn is a graduate of Harvard and Radcliffe Colleges and lives with her family in the Pacific Northwest.
New York Times bestselling author Eloisa James is a professor of English literature who lives with her family in New York but can sometimes be found in Italy.
Connie Brockway, the New York Times bestselling author of twenty-two books, is an eight-time finalist and two-time winner of the RITA(r) Award. She lives in Minnesota with her husband and two spoiled mutts.