The Well of Tears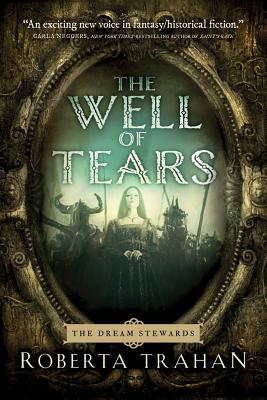 The Well of Tears
47 North, Paperback, 9781612183725, 317pp.
Publication Date: September 18, 2012
* Individual store prices may vary.
Buy at Local Store
Enter your zip code below to purchase from an indie close to you.
or
Not Currently Available for Direct Purchase
Description
More than five centuries after Camelot, a new king heralded by prophecy has appeared. As one of the last sorceresses of a dying order sworn to protect the new ruler at all costs, Alwen must answer a summons she thought she might never receive. Bound by oath, Alwen returns to Fane Gramarye, the ancient bastion of magic standing against the rise of evil. For alongside the prophecy of the benevolent king, a darker foretelling envisions the land overrun by a demonic army and cast into ruin. Alwen has barely set foot in her homeland when she realizes traitors lurk within the Stewardry, threatening to destroy it. To thwart the corruption and preserve her order, Alwen must draw upon power she never knew she possessed and prepare to sacrifice everything she holds dear--even herself. If she fails, the prophecy of peace will be banished, and darkness will rule.