The Man with the Golden Gun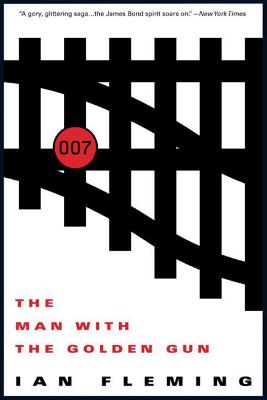 The Man with the Golden Gun
Thomas & Mercer, Paperback, 9781612185576, 160pp.
Publication Date: October 16, 2012
* Individual store prices may vary.
Buy Now
or
Shop Local
Enter your zip code below to purchase from an indie close to you.
Description
Bond may have a license to kill, but Pistols Scaramanga has a talent for it. He's a KGB-trained assassin who's left a trail of dead British Secret Service agents in his wake. His weapon of choice? A gold-plated Colt .45. In the aftermath of his brainwashing by the Soviets, Bond is given one last chance to win back M's trust: terminate Scaramanga before he strikes MI6 again. Traveling to Jamaica under an assumed name, Bond manages to infiltrate Scaramanga's organization and soon discovers that the hit man's criminal ambitions have expanded to include arson, drug smuggling, and industrial sabotage. Worst of all for Bond, Scaramanga has a golden bullet inscribed with the numbers 007 and he's eager to put it to use. Under the heat of the Caribbean sun, Bond faces a seemingly impossible task: win a duel against the Man with the Golden Gun.
About the Author
Ian Lancaster Fleming was a British journalist, naval intelligence officer, and creator of the fictional British spy, James Bond. Educated at Eton, Sandhurst, and at universities in Switzerland and Germany, Fleming s failure at the Foreign Office entrance exams led to brief careers with Reuters and as a stockbroker before he joined British Naval Intelligence in 1939. As personal assistant to the director, Fleming excelled, and his wartime service provided ample background for his later Bond stories.
Fleming s Bond novels and short-story collections are among the best-selling books of all time, and serve as the basis for the highly-successful movie franchise, which has starred such acclaimed actors as Sean Connery, Roger Moore, Pierce Brosnan, and Daniel Craig as James Bond. In addition to the Bond series, Fleming wrote the children s classic Chitty-Chitty-Bang-Bang: The Magical Car. He died in 1964 of heart disease.