The Polyglots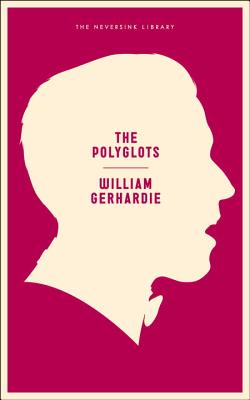 The Polyglots
Melville House Publishing, Paperback, 9781612191881, 347pp.
Publication Date: January 29, 2013
* Individual store prices may vary.
Buy Now
or
Shop Local
Enter your zip code below to purchase from an indie close to you.
Description
The Anglo-Russian author William Gerhardie was hailed by writers including Graham Greene, Edith Wharton, Evelyn Waugh and others as a "genius," and this, his long-out-of-print second novel, is generally acclaimed as his comic masterpiece—not to mention "the most influential English novel of the twentieth century," according to William Boyd.

It tells the unforgettable tale of an eccentric Belgian family living in the Far East during the turbulent years just after the First World War, which displaced them, and the Russian Revolution, which impoverished them.

Recounted by a conceited young English cousin who visits during a military mission, the story is filled with a host of fascinatingly idiosyncratic characters—depressives, obsessives, sex maniacs, and hypochondriacs—often forced to choose between absurdity and tragedy. Yet Gerhardie depicts them as both charming and poignant, as they each struggle for love and safety in tumultuous times . . . and the protagonist finds his conceit shredded as he falls head over heels in love with one of them.

Gerhardie's portraits of Europeans in exile, attempting to escape from the era's upheavals, draws on his own experiences as an officer in the British Mission. He has summoned up a world adrift, where war and revolution have broken up the old order, but nothing has come to replace it. And he does it with unforgettable humor and a sharp eye for the absurd.

Hilarious, poignant, panoramic in scope, The Polyglots redeems, from the Babel of the interwar period, a stirring vision of love and human sympathy.
About the Author


Michael Holroyd is the author of acclaimed biographies of George Bernard Shaw, the painter Augustus John, Lytton Strachey, and Ellen Terry and Henry Irving, as well as two memoirs, "Basil Street Blues "and "Mosaic". Knighted for his services to literature, he is the president emeritus of the Royal Society of Literature and the only nonfiction writer to have been awarded the David Cohen British Prize for Literature. His previous book, "A Strange Eventful History", won the James Tait Black Memorial Prize for biography in 2009. He lives in London with his wife, the novelist Margaret Drabble.
Praise For The Polyglots…
"The most influential English novel of the twentieth century." —William Boyd

"To my generation Gerhardie was the most important new novelist to appear in our young life." -- Graham Greene

"I have talent, but he has genius." -- Evelyn Waugh

"One of the funniest writers of the century." -- Philip Toynbee

"A comic writer of genius...but his art is profoundly serious: underneath the shamelessness and farce, his themes are the great ones, love greif and death, of intimations of joy and our imprisonment in the world of flesh and time." -- The Sunday Times