The Narrative of Arthur Gordon Pym of Nantucket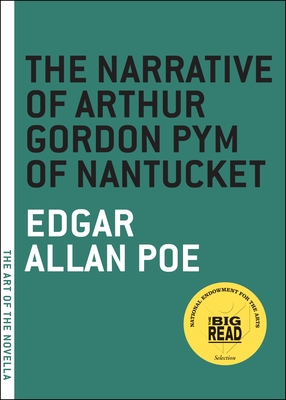 The Narrative of Arthur Gordon Pym of Nantucket
Melville House Publishing, Paperback, 9781612192222, 235pp.
Publication Date: August 13, 2013
* Individual store prices may vary.
Buy at Local Store
Enter your zip code below to purchase from an indie close to you.
or
Buy Here
Description
When Edgar Allan Poe's only novella was first published in 1838, the reviews were slow in coming and dismissive when they arrived. The book's failure left Poe in such dire financial straits that he even accepted a job at one of the magazines that had panned it. But "The Narrative of Arthur Gordon Pym of Nantucket" has since become one of his most influential works: Baudelaire translated it, Paul Theroux read it out loud to Jorge Luis Borges, Jules Verne wrote a sequel to it, H. P. Lovecraft drew on it in creating his own tales of the Antarctic . . .
Ostensibly, it's a classic adventure story about a young boy who runs away to sea and encounters all the classic scenarios: mutinies, storms, shipwrecks, ravenous sharks, hostile natives. And Poe drew on many contemporary accounts of exploration in the South Seas to give his story a sense of verisimilitude.
But there are far deeper currents at work in the book than mere adventure: elements of the supernatural as they near the South Pole, evocations of the protagonists' experiences at sea that rival Poe's best tales of horror, and a disturbing ending that continues to stir debate.
About the Author
Author, poet, and literary critic, Edgar Allan Poe is credited with pioneering the short story genre, inventing detective fiction, and contributing to the development of science fiction. However, Poe is best known for his works of the macabre, including such infamous titles as The Raven, The Pit and the Pendulum, The Murders in the Rue Morgue, Lenore, and The Fall of the House of Usher. Part of the American Romantic Movement, Poe was one of the first writers to make his living exclusively through his writing, working for literary journals and becoming known as a literary critic. His works have been widely adapted in film. Edgar Allan Poe died of a mysterious illness in 1849 at the age of 40.