Monster Soul 1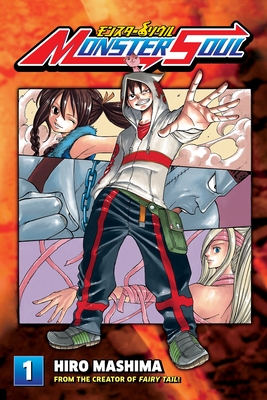 Monster Soul 1
Kodansha Comics, Paperback, 9781612625898, 176pp.
Publication Date: May 13, 2014
* Individual store prices may vary.
Buy Now
or
Shop Local
Enter your zip code below to purchase from an indie close to you.
Description
A MONSTROUS STATE OF AFFAIRS
In the Monster Soul world, a war was waged between humans and monsters, with the monsters falling on the losing end of a treaty. The peace between the monsters and humans is tenuous and monsters are frequently persecuted by humans. As a result, monsters tend to stay away from humans and keep a low profile. One group of monsters, known as the Black Airs, lives boldly with a purpose: to have fun and take care of each other. They get in to all kinds of trouble with reckless abandon, but as long as they stick together, they'll be all right...probably.
About the Author
Hiro Mashima was born in Nagano, Japan on May 3, 1977. He created RAVE for Weekly Shonen magazine in 1998 when he was just 21 years old, and in 4 short years the series has already spawned 18 volumes, 3 guide books, a hit anime series, 2 console video games, merchandise, and has been licensed around the world. Mashima-san is quite fond of his hair (he cuts it himself and constantly changes its color). He hates caterpillars (don't ask why) and any that get in his path are just asking to be squashed. Oh yeah, and his blood type is B.