Debating Science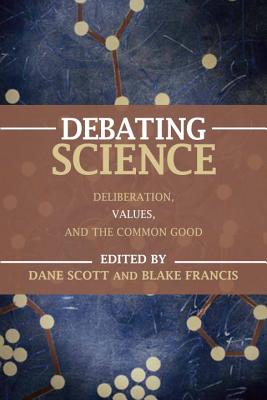 Debating Science
Deliberation, Values, and the Common Good
Humanity Books, Paperback, 9781616144999, 277pp.
Publication Date: December 20, 2011
* Individual store prices may vary.
Buy at Local Store
Enter your zip code below to purchase from an indie close to you.
or
Not Currently Available for Direct Purchase
Description
In this work, accomplished scholars and noted experts focus on ethical deliberation and the larger moral context surrounding the controversies over scientific research and technological innovations. The insightful and accessible original works emphasize deliberation rather than adversarial debate--that is, they encourage the development of mental habits that enable stakeholders to work comprehensively and systematically through challenging issues with others.
This compelling volume addresses such foundational issues as the need for ethics education, applying ethics to science debates, determining moral objectives, freedom versus public regulation, outlining economic considerations, and effectively communicating science to the public--all of which must be considered before examining the current debates surrounding biotechnology, nanotechnology, and climate change.
Topics considered include food security, the apparent urgency of the global warming problem versus public indifference, designing nanotechnology that is mindful of ethical considerations, and much more. The views expressed here will help students and citizens alike become better informed about science and will go far toward promoting constructive discussion about the values at stake in contemporary debates over scientific research and emerging technologies.
About the Author
Dane Scott II, PhD, is director of the Mansfield Ethics and Public Affairs Program and associate professor of ethics, Department of Society and Conservation, College of Forestry and Conservation at the University of Montana.

Blake Francis, MA, is a PhD student in the Department of Philosophy at Stanford University.
Praise For Debating Science…
"This is a terrific book, stimulating, provocative, enjoyable. I learned a huge amount about science and values, and how these sorts of things really matter in education and the marketplace. I recommend it strongly."
-MICHAEL RUSE, author of Defining Darwin

"Almost transcending its title, this collection lives up to its promise of ethical deliberation that is more productive than polarizing, adversarial debate. The range of topics is inclusive: disease and health, agriculture and food, biodiversity, science and policy, regulation, public funding of science, and science and economics. The contributors consider equity and efficiency in science, science and justice, advocacy, uncertainty, complexity, sustainability, climate change, genetically modified organisms, nanotechnology, and engineering. Always, the skillful authors argue with care—care about their arguments, care about their causes, and concern for fairness. Here we move past winning a zero-sum game, or accepting compromise, to creatively cooperating for a richer community."
-HOLMES ROLSTON III, University Distinguished Professor and Professor of Philosophy Emeritus, Colorado State University