Lost Covenant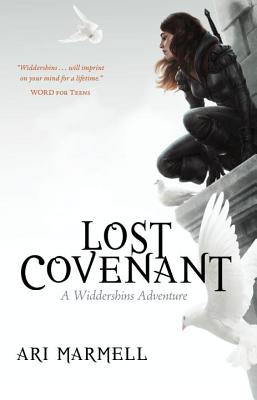 Lost Covenant
Pyr, Hardcover, 9781616148119, 279pp.
Publication Date: December 3, 2013
* Individual store prices may vary.
Buy Now
or
Shop Local
Enter your zip code below to purchase from an indie close to you.
Description
This third YA novel starring the young thief Widdershins combines the angst and vulnerability of any teenage girl with the high action of the best fantasy adventures.
It's been six months since Widdershins and her own "personal god" Olgun fled the city of Davillon. During their travels, Widdershins unwittingly discovers that a noble house is preparing to move against the last surviving bastion of the Delacroix family. Determined to help the distant relatives of her deceased adopted father, Alexandre Delacroix, she travels to a small town at the edge of the nation. There, she works at unraveling a plot involving this rival house and a local criminal organization, all while under intense suspicion from the very people she's trying to rescue. Along the way she'll have to deal with a traitor inside the Delacroix family, a mad alchemist, and an infatuated young nobleman who won't take no for an answer.
About the Author
Ari Marmell vit a Austin (Texas) dans un appartement, presque aussi encombre que son inconscient, qu'il partage (l'appartement, pas l'inconscient) avec sa femme et deux chats, qui auraient fortement besoin d'un controle de volume integre.
Praise For Lost Covenant…
Praise for Lost Covenant:

"Marmell's writing has tightened considerably but stayed colorful, giving fans everything they want in a Shins story.... Two unfinished threads leave plenty of room for more more more. Start with Book 1 and just keep going."
--Kirkus Reviews

Praise for the Widdershins Adventures:

"One of the freshest, darkest, funniest, and best sword and sorcery series being written today and should appeal to readers of all ages." --Adventures Fantastic

"Readers seeking out a strong heroine in a well-crafted fantasy world will enjoy this title and look forward to the second." --School Library Journal