The Watery Part of the World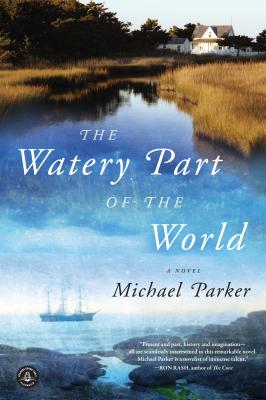 The Watery Part of the World
Algonquin Books, Paperback, 9781616201432, 288pp.
Publication Date: June 5, 2012
* Individual store prices may vary.
Buy at Local Store
Enter your zip code below to purchase from an indie close to you.
or
Buy Here
Description
Michael Parker's vast and involving novel about pirates and slaves, treason and treasures, madness and devotion, takes place on a tiny island battered by storms and cut off from the world. Inspired by two little-known moments in history, it begins in 1813, when Theodosia Burr, en route to New York by ship to meet her father, Aaron Burr, disappears off the coast of North Carolina. It ends a hundred and fifty years later, when the last three inhabitants of a remote island two elderly white women and the black man who takes care of them are forced to leave their beloved spot of land. Parker tells an enduring story about what we ll sacrifice for love, and what we won t.
About the Author
Michael Parker , originally from Atlanta, found himself in the Republic of Korea as a U.S. Army medic in the summer of 1991. After volunteering for two more tours in Korea, he left the Army in 1994 to teach English in Seoul. In the intervening years, he has taught English in a variety of environments and has occasionally worked in different capacities for the U.S. Government and government contractors in Korea.
In the late 1990s, Mike took up game programming as a hobby. Eventually, his passion for software development expanded beyond games and he secured a series of J2EE web application development contracts with several small Korean companies. He discovered D in 2003 and a few months later created the Derelict project at Dsource.org. He became involved with Tango in the fall of 2006. Currently, Mike is developing his first commercial computer game. He continues to teach English part time in Seoul, where he lives with his wife, Mi Kyoung, and their dogs, Charlie, Mini, Joey and Happy.