All I Have in This World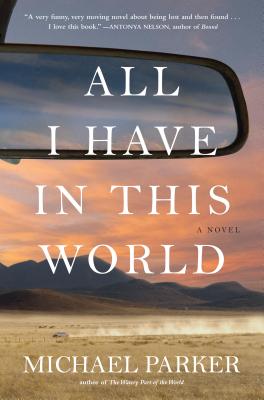 All I Have in This World
Algonquin Books of Chapel Hill, Hardcover, 9781616201623, 311pp.
Publication Date: March 25, 2014
* Individual store prices may vary.
Buy at Local Store
Enter your zip code below to purchase from an indie close to you.
or
Not Currently Available for Direct Purchase
Description
Part empathetic portrait of troubled souls and part Springsteenian ode to the promise and heartbreak of the highway . . . Told with . . . emotional complexity and subtlety. "The New York Times"Two strangers meet over the hood of a used car in Texas: Marcus, who is fleeing both his financial and personal failures; and Maria, who, after years of dodging her mistakes, has returned to her hometown to make amends. One looking forward, the other looking back, they face off over the car they both want and think they need--a low-slung sky-blue 1984 Buick Electra--and, after knowing each other for less than an hour, decide to buy the Buick together. Parker has crafted a surprising love story about the power of friendship and the ways we must learn to forgive ourselves if we are ever to move on. Parker's skillfully rendered story rolls like a restless, unpredictable west Texas river . . . the watershed moments happen not with sadness or blood or pain, but with cascades of laughter. It's through moments of unabashed humor, when Marcus and Maria let go and laugh, that his characters finally, and completely, connect. Which feels a lot like real life. "The Denver Post" Parker deftly captures his characters uncertainties and hesitations as they struggle to move away from regret and toward the absolution they so desire. "Booklist" Stylish . . . Engaging . . . Brings together a pair of unlikely but likeable protagonists. "Publishers Weekly" Michael Parker's best novel yet . . . He] extends his geographical and emotional ranges in this layered and nuanced story of heartbroken, debt-ridden, and atonement-seeking creatures much like many of us. Mark Richard, author of "House of Prayer No. 2.