The Leviathan Effect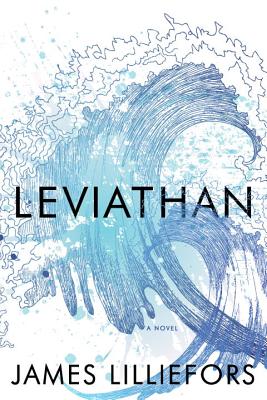 The Leviathan Effect
Soho Crime, Hardcover, 9781616952495, 336pp.
Publication Date: March 19, 2013
* Individual store prices may vary.
Buy at Local Store
Enter your zip code below to purchase from an indie close to you.
or
Not Currently Available for Direct Purchase
Description
Homeland Security Secretary Catherine Blaine receives a frightening communication from a hacker identified only by the pseudonym Janus. The message is the latest in a series correctly predicting natural disasters around the world--disasters that, Janus claims, were manufactured, not natural at all. And, according to the email, unless the United States does as Janus instructs, another disaster is coming--a Category 5 hurricane that will hit the Eastern Seaboard and destroy the lives of tens of millions of people.
Unaware of the crisis in Washington, investigative journalist Jon Mallory stumbles on a list of seven prominent scientists who have been murdered over the past dozen years. When the person who gave him the list disappears herself, Jon realizes he has unwittingly become part of a deadly chain of events and contacts his brother, private intelligence contractor Charles, for help. Meanwhile, Catherine Blaine has also come to Charles for help tracking down the hacker Janus and uncovering the frightening new weather technology that threatens the world.
About the Author
James Lilliefors is the author of the geopolitical thriller novels The Leviathan Effect and Viral. A journalist and novelist who grew up near Washington, D.C., Lilliefors is also the author of three nonfiction books. The Psalmist and The Tempest are the first two books in the Luke Bowers and Amy Hunter series.
Praise For The Leviathan Effect…

Praise for The Leviathan Effect

"Scary as heck. And entirely too plausible."
─San Jose Mercury News

"Weather geeks, rejoice. This one is for you."
─Fort Worth Star-Telegram

"A treat for my fellow weather junkies: a thriller that takes the "Day After Tomorrow" concept of accelerated weather disasters a bit further. [Lilliefors] gets good marks for an intriguing story idea."
─The Charlotte Observer

"Gripping.... Plotlines converge intriguingly under Lilliefors' brisk handling…Lilliefors has obviously done a fair amount of research – and he's come to some stark conclusions."
─Open Letters Monthly

"Drawing on actual government experiments and projects, award-winning journalist Lilliefors convincingly sells the tale of natural disaster modification in the hands of a Russian mobster out to blackmail the U.S. government.... [A] suspenseful book with believable action and interesting science that will captivate weather buffs and fans of bioterrorism plots."
─Library Journal

"[R]eads like a gathering storm — which is, of course, the chief protagonist/antagonist throughout these pages ... [The book has] an immediate visual quality that shouts 'Make a Bruce Willis movie out of me.'"
─The Advocate

"With THE LEVIATHAN EFFECT, [Lilliefors] has kicked it up several notches and created one of the best thrillers in years. Michael Crichton would be proud of how deftly he mixes science with suspense."
─BookReporter.com

"James Lilliefors succeeded in getting my attention with his first thriller, VIRAL.... His second thriller, THE LEVIATHAN EFFECT, is also grounded in the known—our weather—and uses nature's deadly disasters as a controlled means to terrorize the world."
─The Big Thrill

"The Mallory brothers appeared in the author's previous work, VIRAL, and it is possible that we will meet them again. Let us hope that Lilliefors will put them into another plausible and heart-thumping plot, another thriller which--to use the old cliché--I will not be able to put down. Now only one more question—Have you heard the latest weather forecast?
─Reviewing the Evidence

"THE LEVIATHAN EFFECT delivers... It may not be wise to fool (with) Mother Nature, but it's also not wise to gloss over the warnings given by a villain who's proved he can more than carry out his threats. I look forward to the next appearance of Charles Mallory with eager anticipation."
─Kittling Books

Praise for Viral
 
"Viral is a world-class thriller.... Lilliefors has created one of the most compelling novels of international espionage I've come across in a long time."
─Vince Flynn, #1 New York Times bestselling author
 
"Fans of intelligently written page-turners will be rewarded."
─Publishers Weekly
 
"[Viral] is sure to appeal to fans of thrillers with Big Ideas and capital-V villains. A sequel is in the works, which is a good thing: readers will leave the book wanting to see more of Charles and Jon."
─Booklist
 
"This elegantly complex thriller is devastating in its premise and astonishing in its meticulous plotting."
─Florida Weekly
 
"A whirl of action with all of it leading to a suspenseful race to stop a crime, the magnitude of which is off the scale."
─Suspense Magazine
 
"Lilliefors' debut thriller doesn't slow down until the last page.... This one will keep you up at night."
─RT Book Reviews
 
"Lilliefors is an author to watch."
─Crimespace