Death of an Alchemist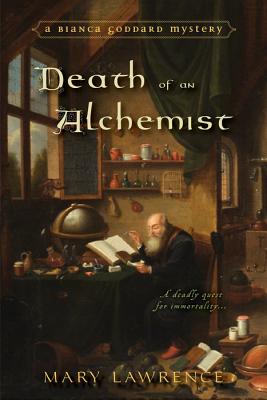 Death of an Alchemist
Kensington Publishing Corporation, Paperback, 9781617737121, 304pp.
Publication Date: January 26, 2016
* Individual store prices may vary.
Buy at Local Store
Enter your zip code below to purchase from an indie close to you.
or
Buy Here
Description
In the mid sixteenth century, Henry VIII sits on the throne, and Bianca Goddard tends to the sick and suffering in London's slums, where disease can take a life as quickly as murder. . .
For years, alchemist Ferris Stannum has devoted himself to developing the Elixir of Life, the reputed serum of immortality. Having tested his remedy successfully on an animal, Stannum intends to send his alchemy journal to a colleague in Cairo for confirmation. Instead he is strangled in his bed and his journal is stolen.
As the daughter of an alchemist herself, Bianca is well acquainted with the mystical healing arts. As her husband, John, falls ill with the sweating sickness, she dares to hope Stannum's journal could contain the secret to his recovery. But first she must solve the alchemist's murder. As she ventures into a world of treachery and deceit, Stannum's death proves to be only the first in a series of murders--and Bianca's quest becomes a matter of life and death, not only for her husband, but for herself. . .
About the Author
Mary Lawrence was born on the sprawling Vernon Indian Reserve at the head of Okanagan Lake, Mary is plucked from her friendly carefree environment and placed in a cold, regimented residential school. Later she and her siblings are taken from her dysfuntional but loving family and placed in a series of dysfuntional and not-so-loving foster homes. It is a recipie for disaster, affecting her life for the next twenty-odd years. She now lives in Westbank, BC, with her two daughters.