In the Course of Human Events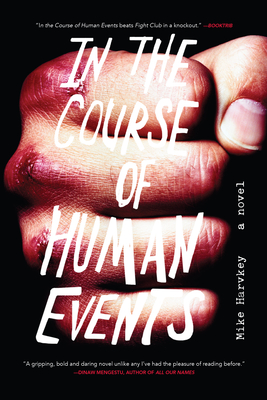 In the Course of Human Events
Soft Skull Press, Hardcover, 9781619022942, 320pp.
Publication Date: April 15, 2014
* Individual store prices may vary.
Buy Now
or
Shop Local
Enter your zip code below to purchase from an indie close to you.
Description
Battered, bruised, and bloodied by the economic collapse, Clyde Twitty has all but given up hope for the future. The factory has shut down, the pick-up needs repairs, and the place he calls home is the town the American Dream forgot. Right about now he could use some help. Enter Jay Smalls, a charismatic martial artist who exerts an intense magnetic pull. Under Jay's brutal instruction, Clyde begins a series of increasingly frightening tests that draw him into a seedy underworld of bare-knuckle fighting, brazen criminal acts, homemade drugs, and homegrown extremism. Jay reshapes Clyde into a fearless fighter—and directs his burning anger at a deserving target: the government.




In this thrilling debut novel—equal parts satire and morality play—Harvkey shines a sharp light on the radical underbelly of the floundering American Midwest. As he traces the violent rebirth of a desperate man, he explores with unflinching acuity the ugly nature of hate, the mechanics of radicalization, and the atomic power of having someone believe in you.