Sign of the Cross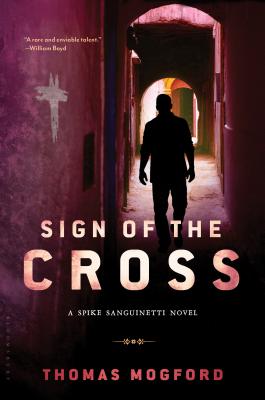 Sign of the Cross
Bloomsbury Publishing PLC, Hardcover, 9781620402009, 225pp.
Publication Date: May 14, 2013
* Individual store prices may vary.
Buy Now
or
Shop Local
Enter your zip code below to purchase from an indie close to you.
Description
Just as a degree of calm returns to Spike Sanguinetti's life in Gibraltar, he receives the shocking news that his Maltese uncle and aunt are dead after a domestic dispute escalated into a blood-soaked murder-suicide.
Accompanied by his aging father, Spike crosses the Mediterranean to Malta for the funerals. It falls to Spike, a lawyer, to act as executor of the wills. The more he looks into his relatives' deaths, however, the more he is faced by a troubling question: what could have prompted a mild-mannered art historian to stab his wife to death, then turn the knife upon himself?
After reuniting with an ex-girlfriend, Zahra, now working in Malta as a translator, Spike embarks on a dangerous trail that leads all the way from the island's squalid immigrant tent camps to the ornate palazzos of the legendary Knights of St John. In Malta, the oldest Christian nation in the world, self-interest can masquerade as charity, and what first appears to be worthless can prove valuable beyond price.
About the Author
Thomas Mogford has worked as a journalist for "Time Out "and as a translator for the UEFA Champions League. His first novel in the Spike Sanguinetti series, "Shadow of the Rock", was published by Bloomsbury in 2012. It received a starred review from "Library Journal", which described it as a 'breathtaking debut ... Mogford's exotic locales, gorgeous prose, and closing twist make this debut a showstopper'. Thomas Mogford is married and lives with his family in London.@ThomasMogfordhttp: //www.thomasmogford.com/