Cities Are Good for You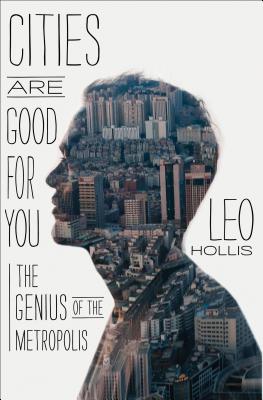 Cities Are Good for You
The Genius of the Metropolis
Bloomsbury Publishing PLC, Hardcover, 9781620402061, 407pp.
Publication Date: July 16, 2013
* Individual store prices may vary.
Buy at Local Store
Enter your zip code below to purchase from an indie close to you.
or
Not Currently Available for Direct Purchase
Description
Cities are where the twenty-first century is really going to happen. Already at the beginning of the century, we became 50% urban as a global population, and by 2050 we're going to be up to 70% urban. So cities could either be our coffin or our ark.
Leo Hollis presents evidence that cities can deliver a better life and a better world in the future. From exploring what slime mold can tell us about traffic flow, to looking at how traditional civic power structures are being overturned by Twitter, to investigating how cities all over the world are tackling climate change, population growth, poverty, shifting work patterns and the maintenance of the fragile trust of their citizens, "Cities Are Good for You" offers a new perspective on the city.
Combining anecdote, scientific studies, historical portraits, first-hand interviews and observations of some of the most exciting world cities, Hollis upends long-held assumptions with new questions: Where do cities come from? Can we build a city from scratch? Does living in the city make you happier or fitter? Is the metropolis of the future female? What is the relationship between cities and creativity? And are slums really all that bad?
"Cities Are Good for You" introduces us to dreamers, planners, revolutionaries, writers, scientists, architects, slum-dwellers and kings. Ranging globally and through time in search of answers--from the archive to the laboratory, from City Hall to the architect's desk--it is above all driven by the idea that cities are for people and by people.
About the Author
Leo Hollis was born in London in 1972. He went to school at Stonyhurst College and read History at UEA. He works in publishing and is the author of two books on the history of London: "The Phoenix: The Men Who Made Modern London" and "The Stones of London: A History Through Twelve Buildings". He writes regularly for the "New Statesman", the "TLS" and the "Daily Telegraph". His blog can be found at www.citiesaregoodforyou.com and tweets at @leohollis.