Blue Collar Conservatives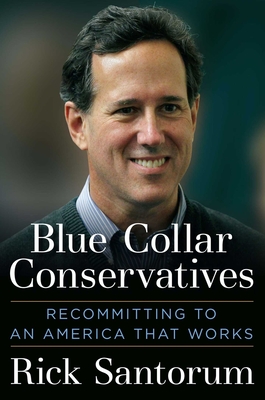 Blue Collar Conservatives
Recommitting to an America That Works
Regnery Publishing, Hardcover, 9781621572398, 216pp.
Publication Date: April 28, 2014
* Individual store prices may vary.
Buy Now
or
Shop Local
Enter your zip code below to purchase from an indie close to you.
Description
Once upon a time, Ronald Reagan was a Republican leader so charismatic he won over an entire segment of "Reagan Democrats." Today, the Republican party can barely muster its own base. Former Republican presidential candidate Rick Santorum provides a game plan for Republicans to bounce back, regain popularity, and return to the party's original values: the solution rests on rediscovering blue collar conservatives.
In 2012, a mass of blue collar voters, enough to have tipped the balance of the electoral college in favor of the Republican candidate, simply stayed home on election day. Why? Despite their deeply conservative values, they had lost faith that the Republicans spoke for them and had their backs. In Blue Collar Conservatives, Rick Santorum calls for the GOP to get back in touch with this base. Enough with pandering, enough with focusing on business owners to the exclusion of everyone else - the vast majority of Americans - who work for them. Republicans need to regain the trust of the hard-working members of every family, church, and community across America whose most immediate problems are lack of jobs and opportunity.
This inspiring and challenging new book is sure to make a splash this mid-election year and beyond.

About the Author
Rick Santorum, a native of Pennsylvania, was a candidate for the Republican nomination for president of the United States in 2012. He served in the House of Representatives from 1991 to 1995 and in the Senate from 1995 to 2007 and is the author of several books, including the 2005 New York Times bestseller It Takes a Family . Rick s most important role and love in life is being a husband and father.