The Torchlight List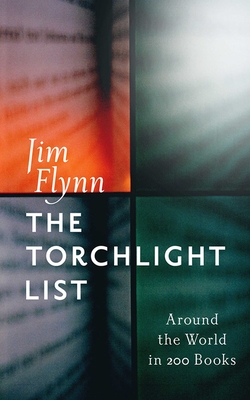 The Torchlight List
Around the World in 200 Books
Skyhorse Publishing, Hardcover, 9781626360921, 200pp.
Publication Date: November 6, 2013
* Individual store prices may vary.
Buy at Local Store
Enter your zip code below to purchase from an indie close to you.
or
Buy Here
Description
In today's world it seems that everywhere we turn we are saturated with book recommendations from talk shows, magazines, radio shows, friends, and top ten lists. But which books are really the best, and what effects do the books we read have on our intelligence? The Torchlight List has the answers. A professor for over forty years, Jim Flynn was concerned when he saw that his students were reading less and less. He decided to compile a list of recommendations for them, which expanded to include two hundred titles that transport the reader into a magic realm of knowledge and imagination. The books must also shed light on human psychology, history, science, or philosophy: the concepts needed to comprehend the complexities of the modern world.
The list, named in honor of Flynn's uncle who read by torchlight onboard a ship during WWI, is divided by geographical area. Flynn offers a brief explanation on the history each book deals with and comments on the plots with humor and wit. He bets each reader that at least one of the five first titles will change his or her life. This is a book that will inspire you to reread books you love, and to discover and relish many new ones.

About the Author
Jim Flynn grew up in Omaha, Nebraska; attended Dartmouth College on a National Merit Scholarship, majoring in French; and went on to earn a law degree from Stanford Law School. In between the start and finish of law school, Jim served as an officer in the United States Navy, assigned to a branch of the Navy that specializes in electronic espionage and where he learned Mandarin Chinese. Jim practiced law in Colorado Springs for thirty-eight years, representing banks and other clients in the financial services industry. Jim lives in Colorado Springs, with wife Anne Marie and dogs Winston, a Golden retriever, and Abby, a not-sure-what. Fraudulent Transfers is a sequel to two earlier Jack McConnell and Veronica Stailey adventures-Overdraft, about a cyber attack on the U.S. banking system, and Where There's No Will, about a multi-million dollar will contest in rural Gunnison County, Colorado, that resulted from a missing will.