Love Match with the Zodiac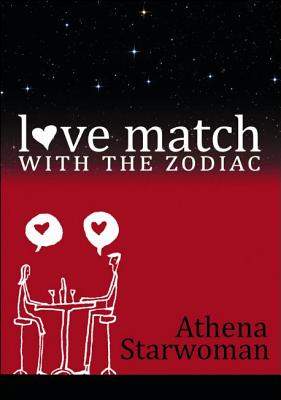 Love Match with the Zodiac
New Holland Publishing Australia Pty Ltd, Paperback, 9781741108873, 128pp.
Publication Date: July 10, 2010
* Individual store prices may vary.
Not Currently Available for Direct Purchase
or
Shop Local
Enter your zip code below to purchase from an indie close to you.
Description
Like the greatest love affairs, from Romeo and Juliet, and Cleopatra and Mark Antony, toBogart and Bacall, our journey through life is fuelled by the pursuit of love and the search fora true soul mate. Soul Mates and the Zodiac is the ultimate guide to recognizing your own truesoul mate-the complimentary half of your unique soul.This book is a star guide to finding your other half, twin self or soul mate. It is also a guide toopening your heart and learning to love from a totally new universal level. The principles ofastrology and a general understanding of the zodiac can help you recognize the soul mate ofyour dreams. It is said hat once you learn the make-up of each sign, you can have a trueunderstanding of each level of the zodiac.Experiencing true love on a deep, spiritual level isn't easy; some people spend their entirelives searching for the one person who makes them feel complete. Finding your soul mate ortwin self is the pinnacle of your earthly existence, so never, ever give up.
About the Author
Athena Starwoman was born into a long line of famous mystics. Her worldwide Press columns, features, television appearances, seminars and astrology work reveal her tremendous depth and understanding of the astrological and metaphysical realms. Athena's works are designed specifically to translate the ancient arts of astrology and other ancient mystical sciences into modern terms. In the USA she has written the Vogue Magazine horoscope for six years and began regular astrological columns for Star Magazine in 1994. Although Athena currently lives in New York, she remains very popular in Australia, where her column ran for twelve years in Sydney's Mirror Telegraph newspaper and still appears regularly in Woman's Day. 'My mission in this lifetime is to reawaken the psychic potential and mystical inheritance in others that has been ignored, ' she says. 'We have forgotten the power our spiritual strength holds in today's world, and we must fight to reclaim it.'

Deborah Gray