Manners Magic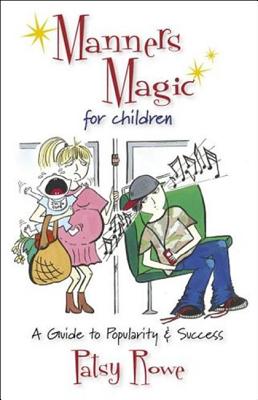 Manners Magic
New Holland Publishing Australia Pty Ltd, Paperback, 9781741109146, 96pp.
Publication Date: August 2010
* Individual store prices may vary.
Shop Local
Enter your zip code below to find indies closest to you.
Description
Manners Magic is written for children between 6 and 11 years old, and is the perfect tool for parents, grandparents, indulgent aunts and godparents to teach their child how to behave properly. Light hearted in tone and accompanied by lively modern cartoons, children will immediately recognise the many situations presented here, for example, what do you when you are served food at a friend's place that you just don't like? What do you say when you are introduced to your friend's parents? How do you manage tricky situations like when you wish someone would disappear, or how to duck an invitation without hurting anyone?
About the Author
Patsy Rowe is a woman of extraordinary talent who has achieved enormous success, much of which can be attributed to her positive attitude, wicked sense of humour and her impeccable manners. Patsy has written more than 10 books covering self help, women's issues, management, business and travel, but she is most widely known for her expertise in business and personal etiquette. She can be heard regularly giving etiquette advice on radio although nowadays she combines being a best selling author with coaching in business etiquette and conducting nationwide seminars that are as much fun as they are informative.