Sicilian Seafood Cooking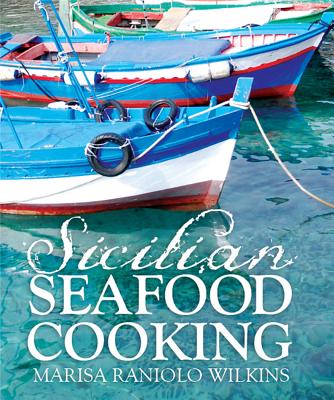 Sicilian Seafood Cooking
New Holland Publishing Australia Pty Ltd, Hardcover, 9781742570679, 383pp.
Publication Date: April 2012
* Individual store prices may vary.
Shop Local
Enter your zip code below to find indies closest to you.
Description
Sicilians love seafood and seasonal produce. Sicilian Seafood is an intriguing compendium of 120 unusual traditional recipes for seafood and its accompaniments-including a great variety of first- and second-course dishes, food for feasts, special sauces, delicious vegetables (with no less than nine caponata recipes). A lively, authoritative book, it celebrates the great diversity of Sicilian food, which is intensely regional. The author takes readers on a culinary journey around Sicily, using seasonal produce and traditional cooking methods and techniques, layered with fascinating information about the origins of recipes and information about sustainability issues. The recipes contain seafood equivalents you can find anywhere, so you can use your local seafood in authentic Sicilian style. The book also includes a wealth of material to inspire menus and celebrate good food.
About the Author
Marisa Raniolo Wilkins is well known for her blog on Sicilian food, All Things Sicilian and More (http: //allthingssicilianandmore). Her interest in food is driven by her desire to explore her cultural origins. In Marisa's family, quality produce and good cooking have always been highly valued. They put a premium on seasonal ingredients sourced locally. Marisa carries on that tradition and takes enormous pleasure in experiencing good food and sharing it with others.