The Little Book of Unscientific Propositions, Theories & Things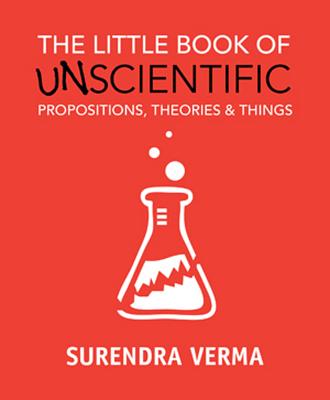 The Little Book of Unscientific Propositions, Theories & Things
New Holland Publishers, Paperback, 9781742570778, 254pp.
Publication Date: March 1, 2012
* Individual store prices may vary.
Buy at Local Store
Enter your zip code below to purchase from an indie close to you.
or
Buy Here
Description
Following on from his immensely popular The Little Book of Scientific Principles, Theories & Things. and The Little Book of Maths Theorems, Theories & Things, Surendra Verma now takes a look at all things unscientific: simple, witty and entertaining introductions to 100 intriguing but improbable ideas from the borderlands of science. Is the Bermuda Triangle a genuine concern to ship crews? Can evolution explain psychology? Will we ever have teleportation to instantly travel from Point A to B? Will the world end in 2012? And what of all those aliens, UFOs and crop circles? Surendra looks at all of these questions and more, and shows how, while science may not have all of the answers, neither does The X-Files. Entertaining, skeptical with just a touch of sarcasm, this book is a refreshing middle ground between conspiracy theories and straight-down-the-line science.