First Descent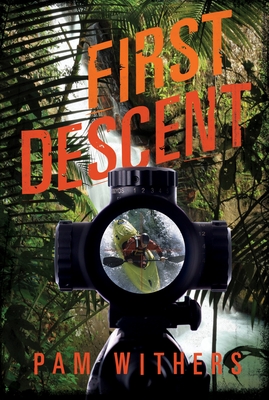 First Descent
Tundra Books (NY), Hardcover, 9781770492578, 265pp.
Publication Date: September 13, 2011
* Individual store prices may vary.
Shop Local
Enter your zip code below to find indies closest to you.
Description
Montana-born Rex loves nothing more than to take his kayak out on a river, the faster and more powerful the better. When he gets the opportunity to tackle the well-named El Furioso in southwest Colombia, he is thrilled. He anticipates the river's challenges, but finds himself in a situation where the real danger is human.
In Colombia, he meets Myriam CalambAs, an indIgena, who has lived along the El Furioso all her life. Though she loves its rushing waters, she dreams of leaving to get an education so that she can help her people. Her dreams, and her very survival, are in the balance when she and Rex are caught up in the clash between paramilitaries, working for rich landowners, and guerillas, who are supposed to be protecting the poor.
Pam Withers' skill at writing about extreme adventures combines with a compelling story about an endangered world and a people struggling for their very right to exist.
About the Author
Pam Withers is as passionate today about outdoor adventure as she was while growing up in Wisconsin and the Dakotas. Throughout her career as an editor, journalist and associate publisher, Pam has pursued her passion for adventure sports as a whitewater raft guide and kayak instructor. She has been an associate editor of "Adventure Travel" magazine in New York. She currently lives in Vancouver, British Columbia with her husband and son.
Praise For First Descent…
"…Pam Withers' new book First Descent is a book that just can't be put down. From the first page to the last, Withers keeps her readers on the edge of their seats. Moving from a tale of frustration and arrogance to one of survival, heroism, and humility, the story of Rex's adventure to Colombia to navigate the aptly named El Furioso river will keep audiences flipping pages until the last sentence. Withers is a talented author with a knack for exciting and gripping action as well as for sympathetic and moving characters. The plot is well-paced, and her prose elicits beautiful images of the Colombian landscape…. Highly recommended."
–CM Magazine